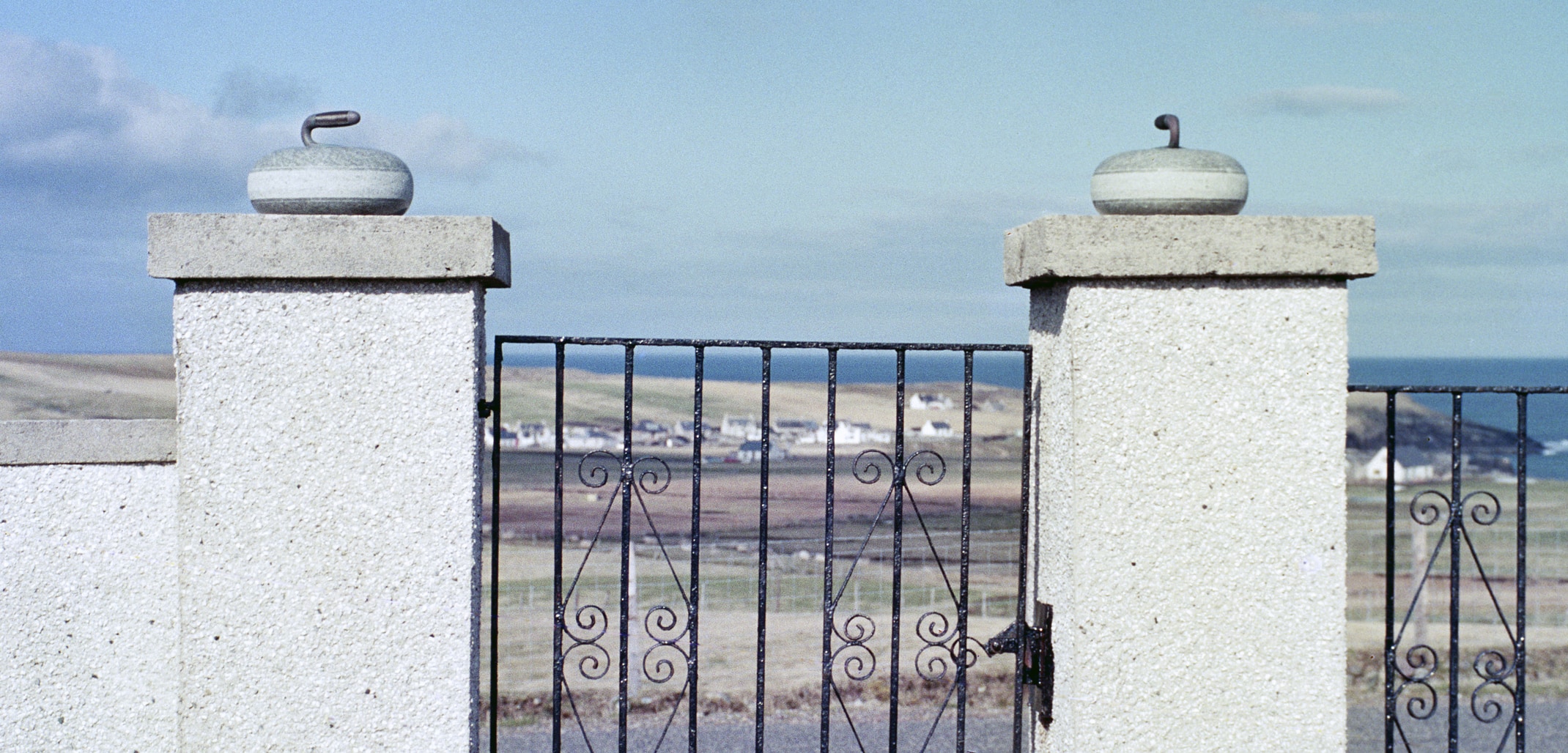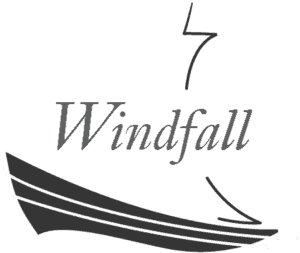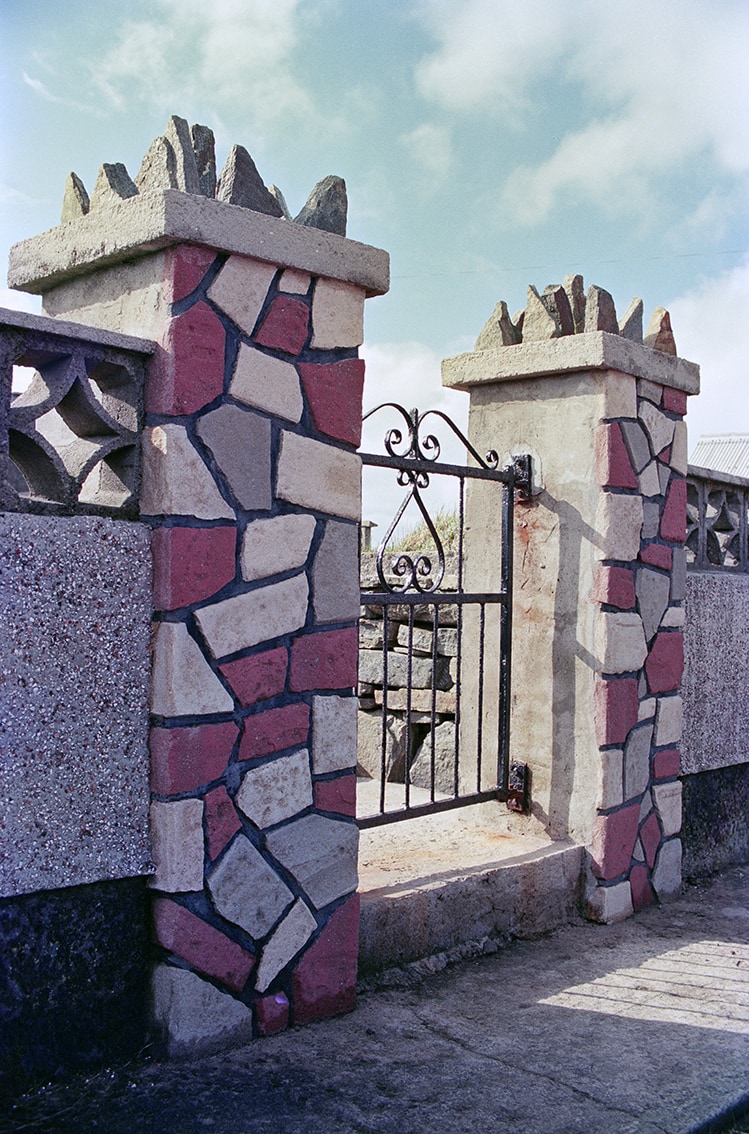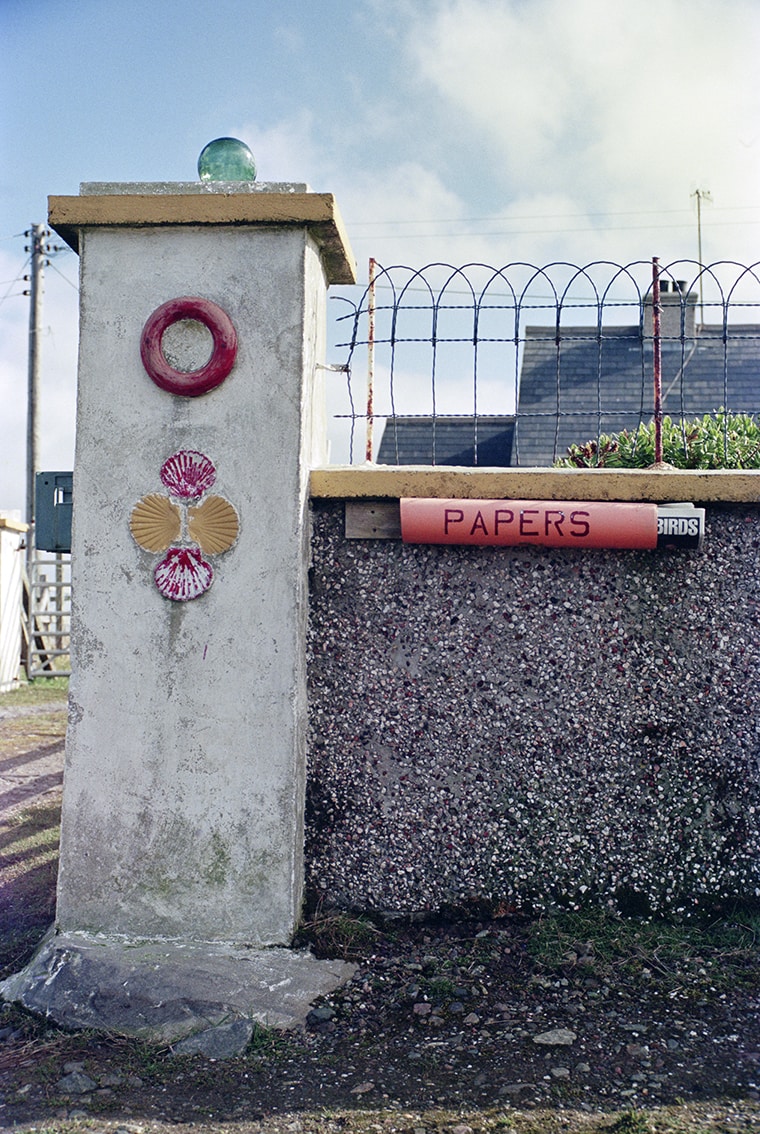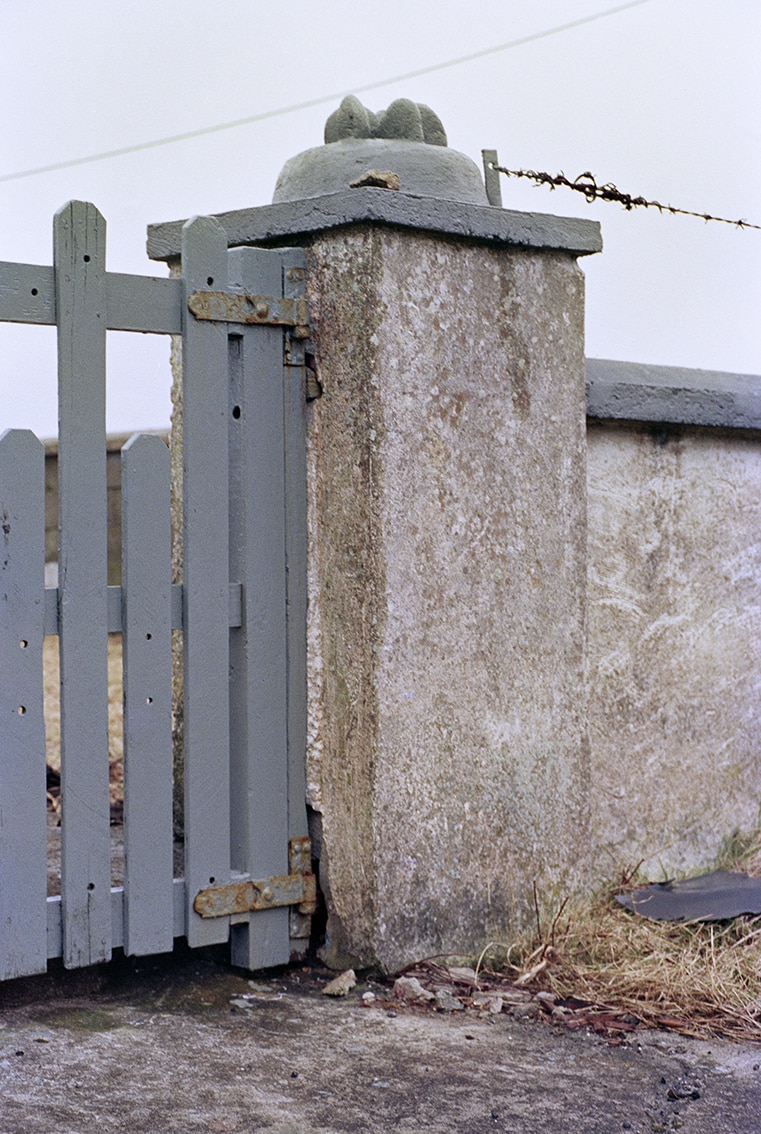 Making An Entrance – North to Ness
An excursion north to the Butt of Lewis revealed diverse delights, created by enthusiasts and experts. The Marine Rockoco wall at Port of Ness has been an admired local landmark for years: an exception proving the rule that portological art is largely unnoticed. There is a strong Rockoco trend in Ness – note the Sharp Rockoco adornment of the colourful Moderne, above left, and the Marine Rockoco embellishment to the moulded crown, above right. But despite this marked trend, there are plenty of other styles on display. The Glass Globals (above centre, and two more companions shown below) are augmented with a nautical objet trouvé (a net hoop) and finely colour-worked crustate additions. The result is a tour de force that commands attention and respect. And there is still more! Look below and marvel.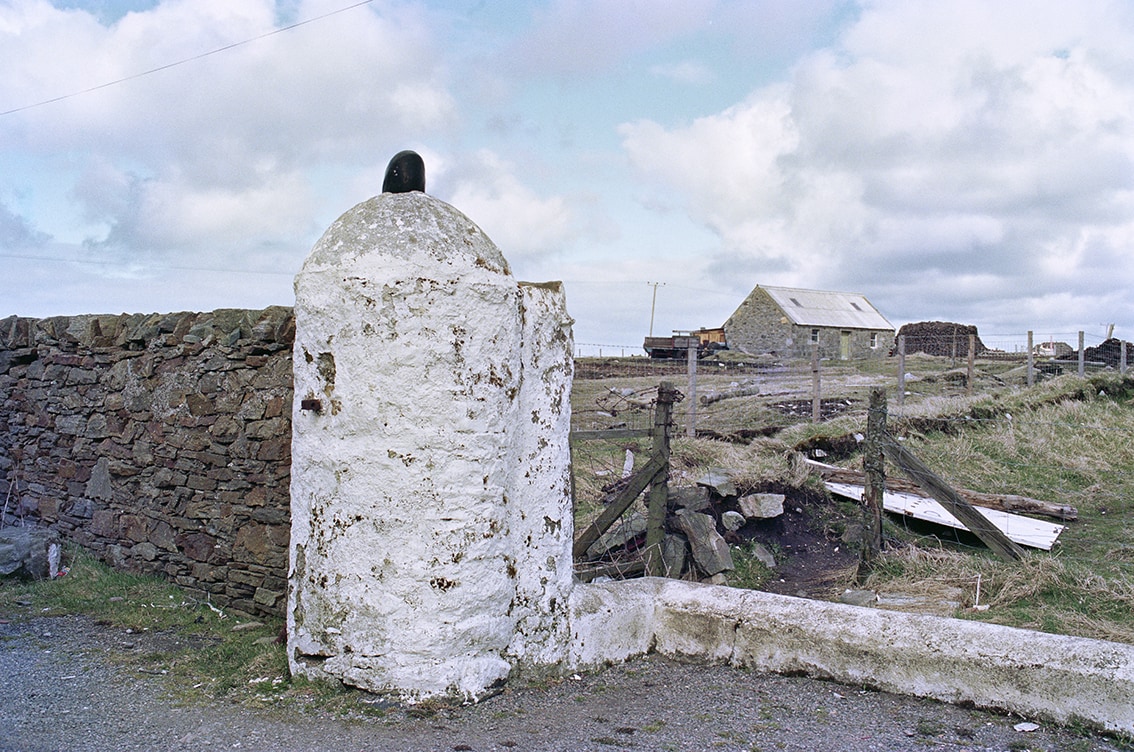 This magnificent Mounded Monolithic Rockoco thrusts its surreal presence into the wide Ness skyscape.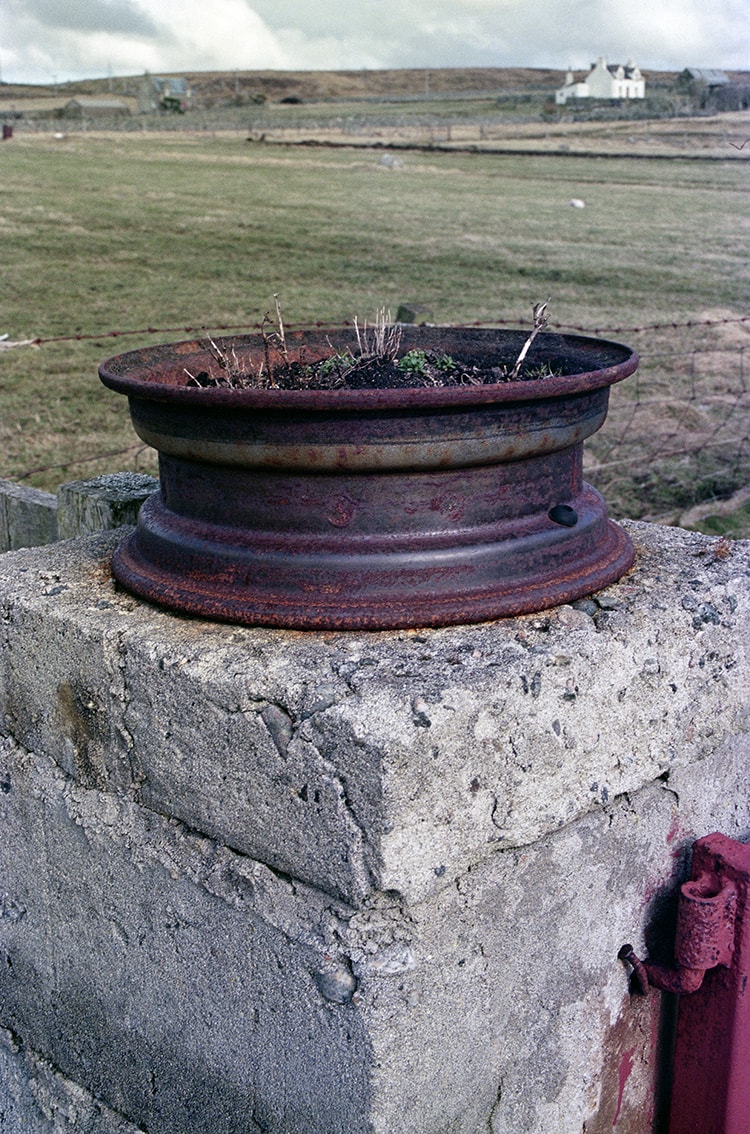 Receptacled Botanic formed from Automotive objet trouvé.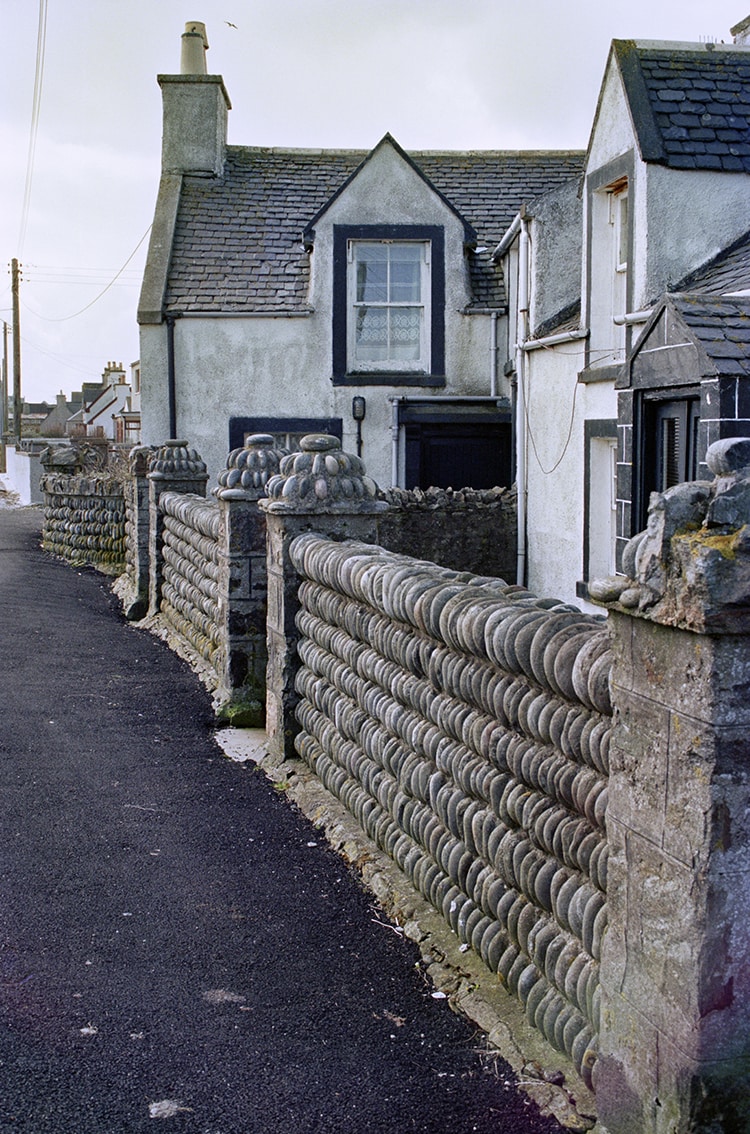 Let this superb example of Marine Rockoco speak for itself.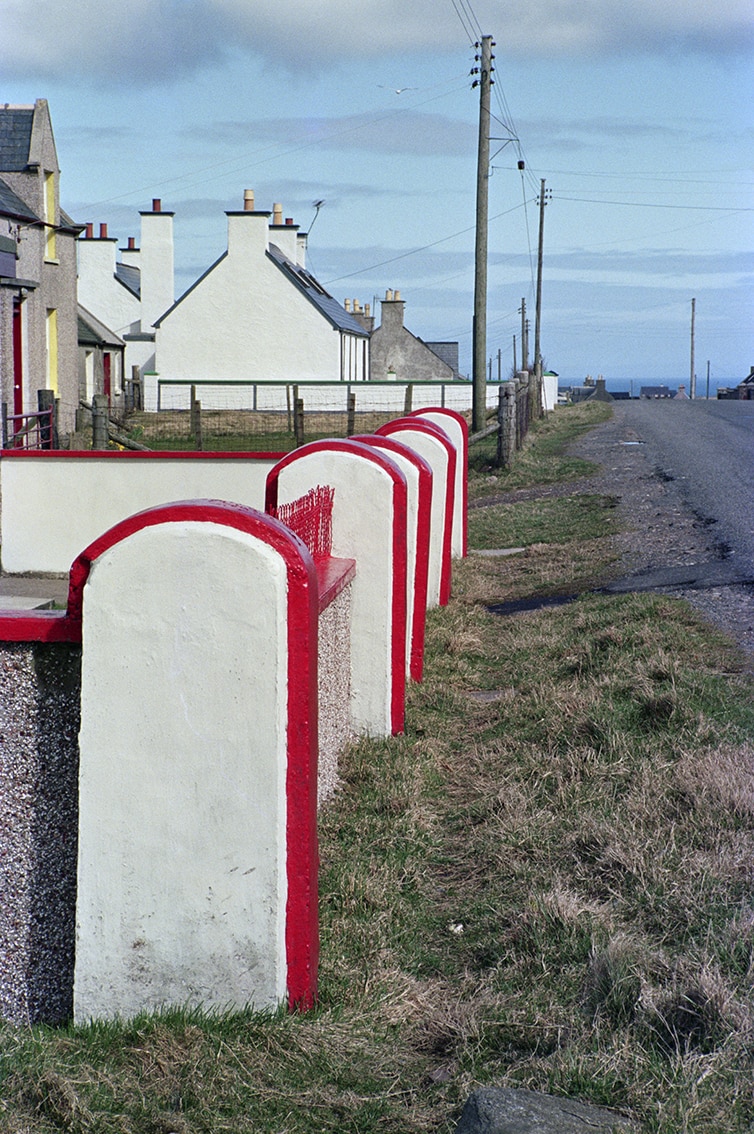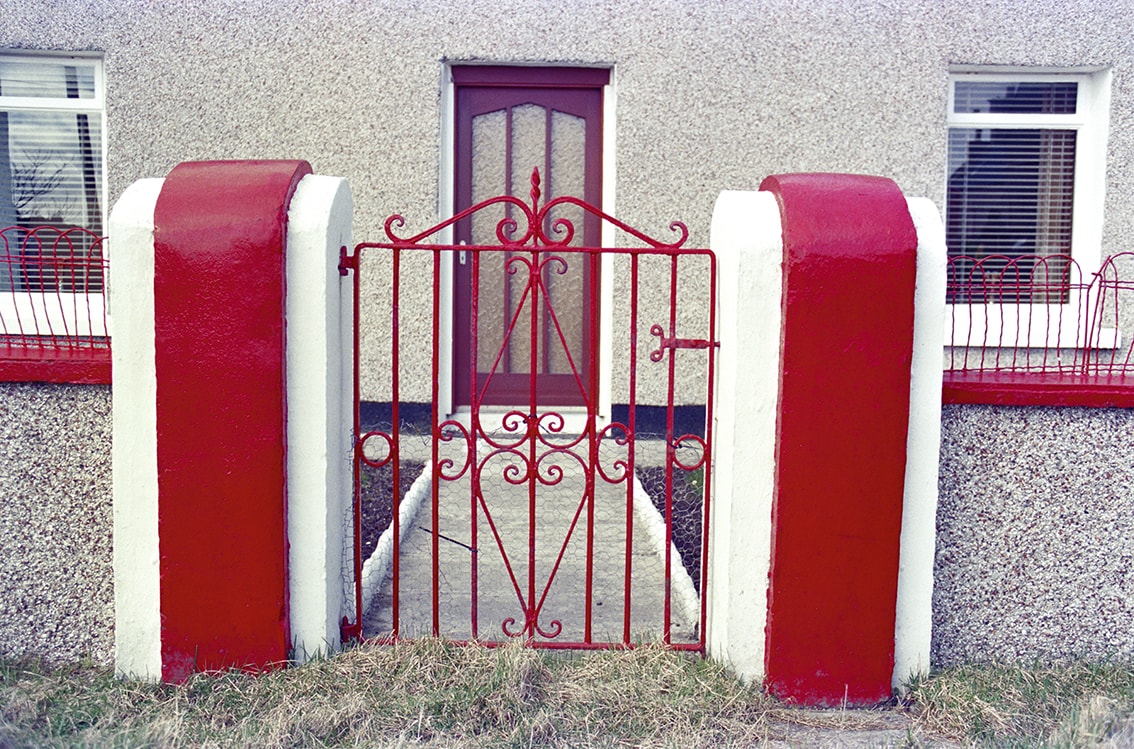 A series of Raised Stripe Rotunda in wonderfully extrovert livery.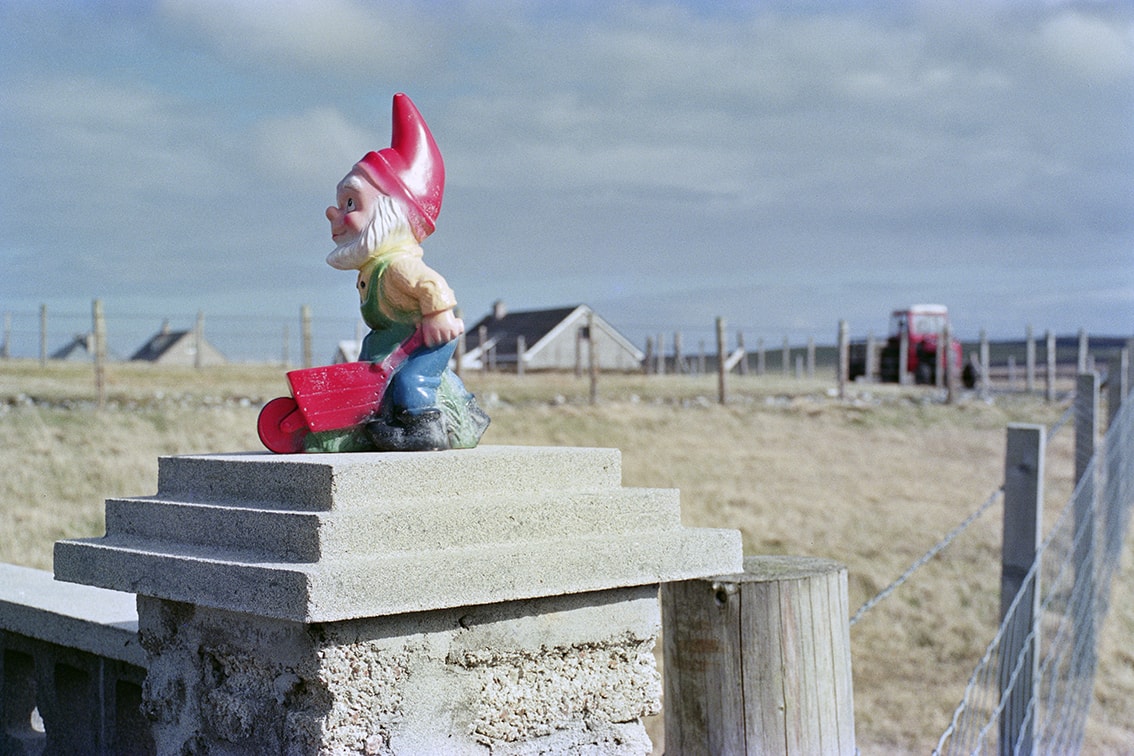 An exceptionally fine Gnomic Aztec.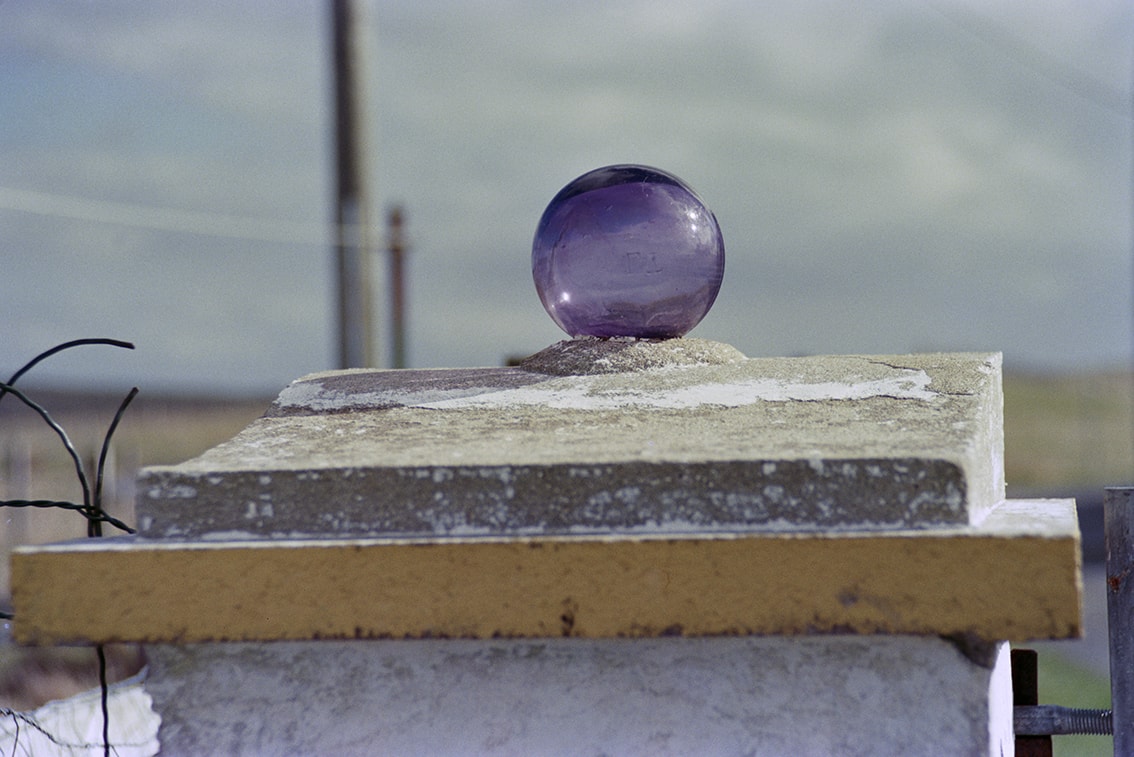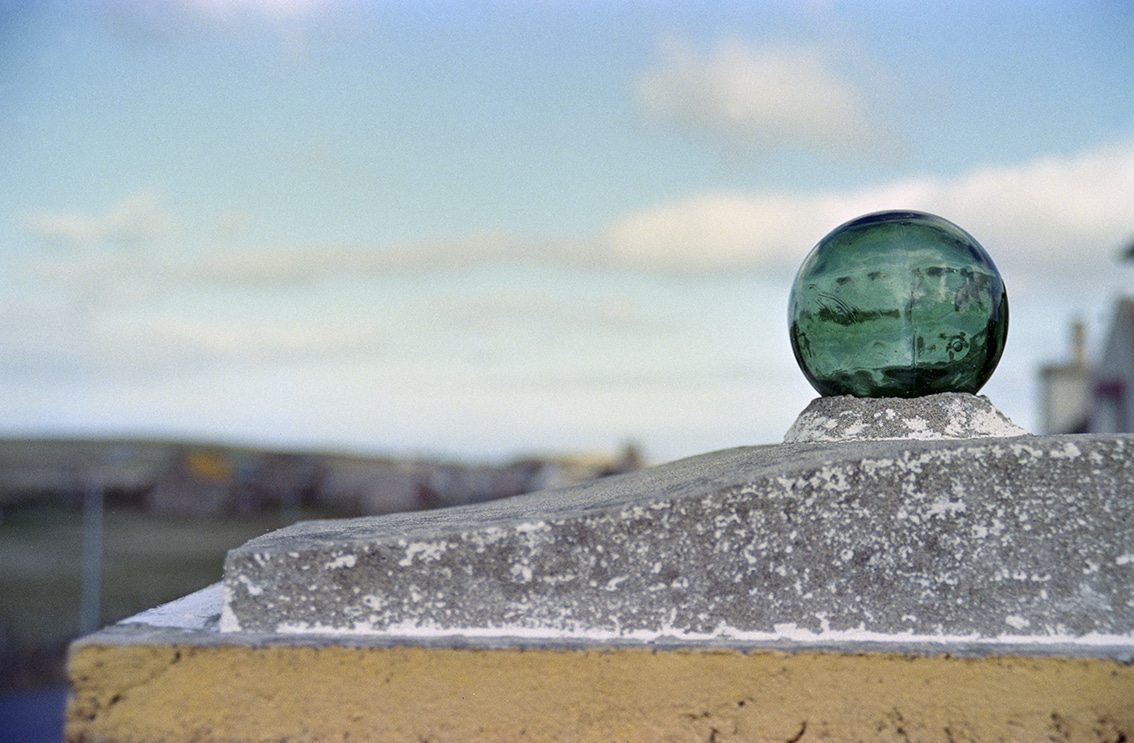 These Glass Globals, on sloped crowns, form a set with the Glass Global at centre top of page, and together they beam out a stunning ethereal quality.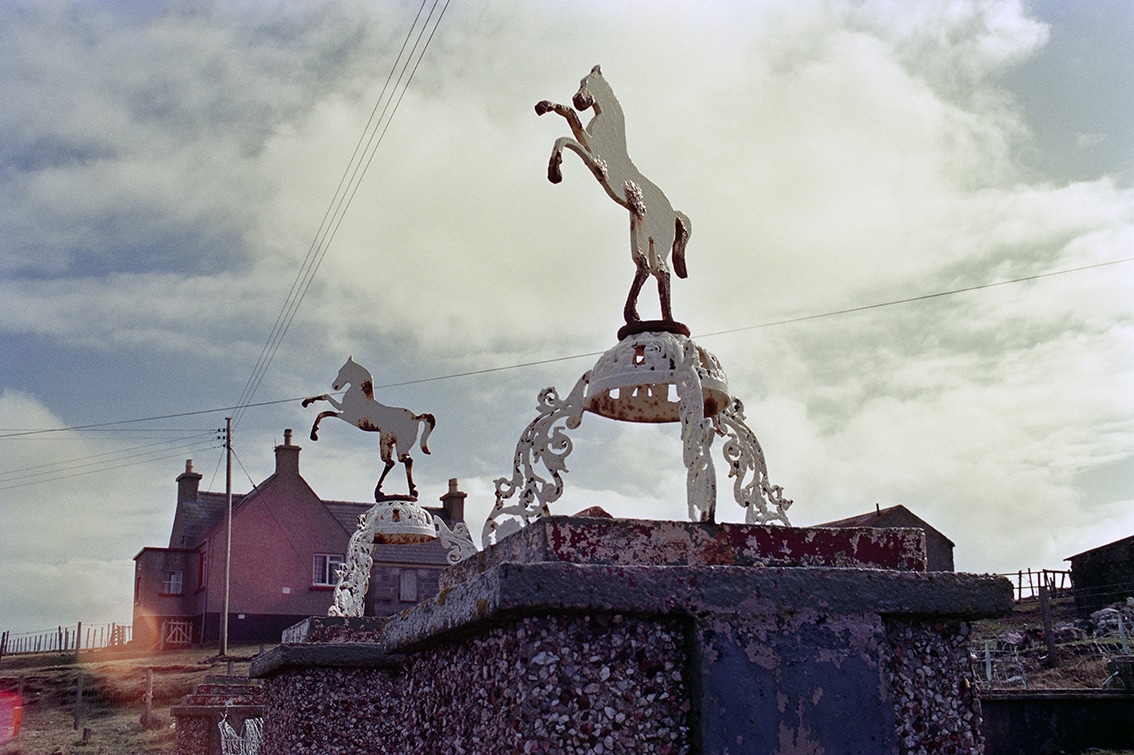 A dynamic pair of Raised Equine Bestials.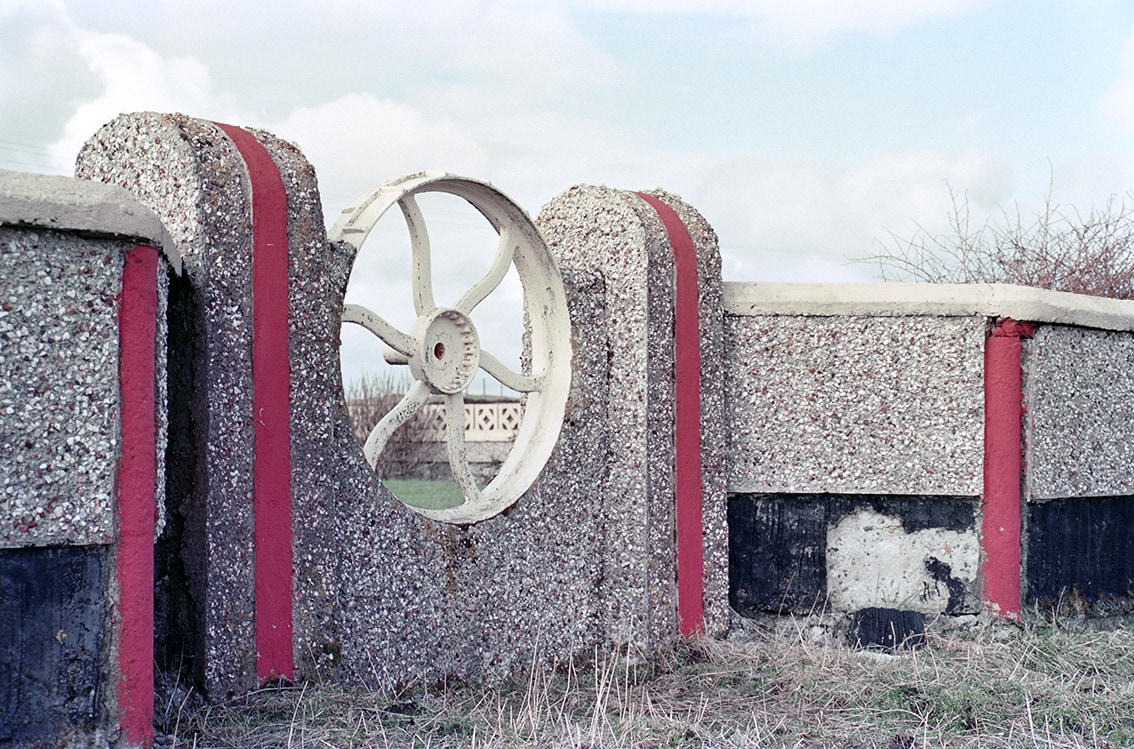 Raised Stripe Rotunda frame a large mechanistic objet trouvé.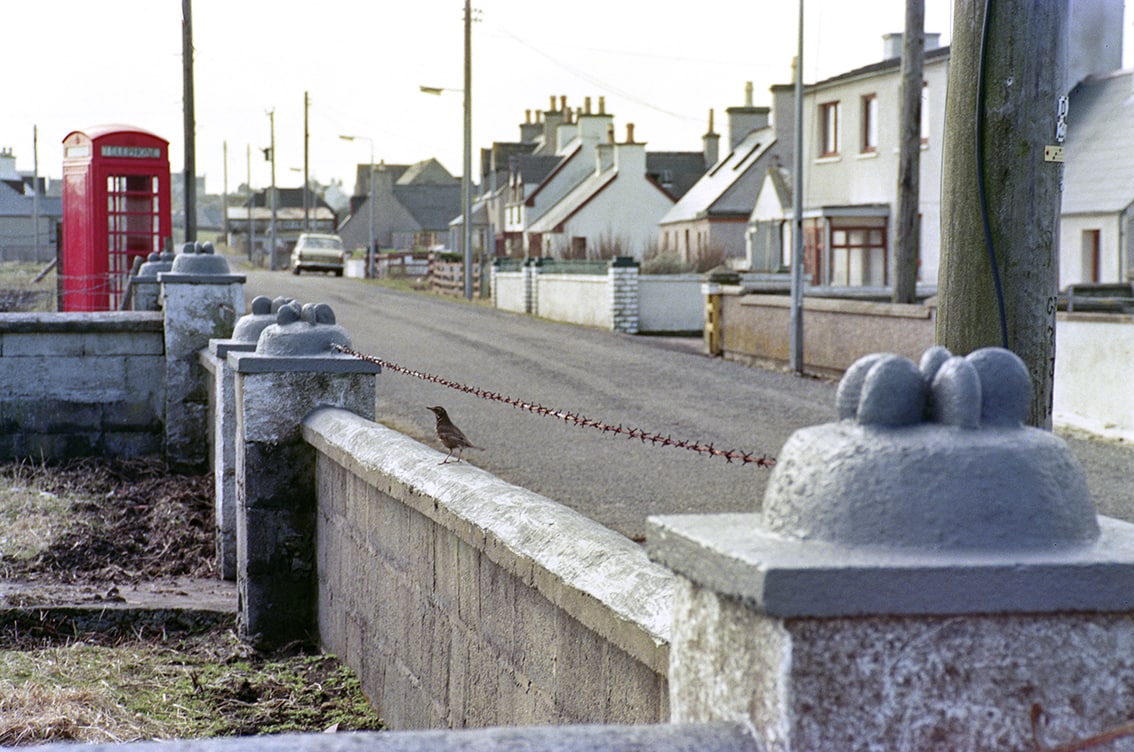 Marine Rockoco on moulded crowns, emphasised with battleship grey.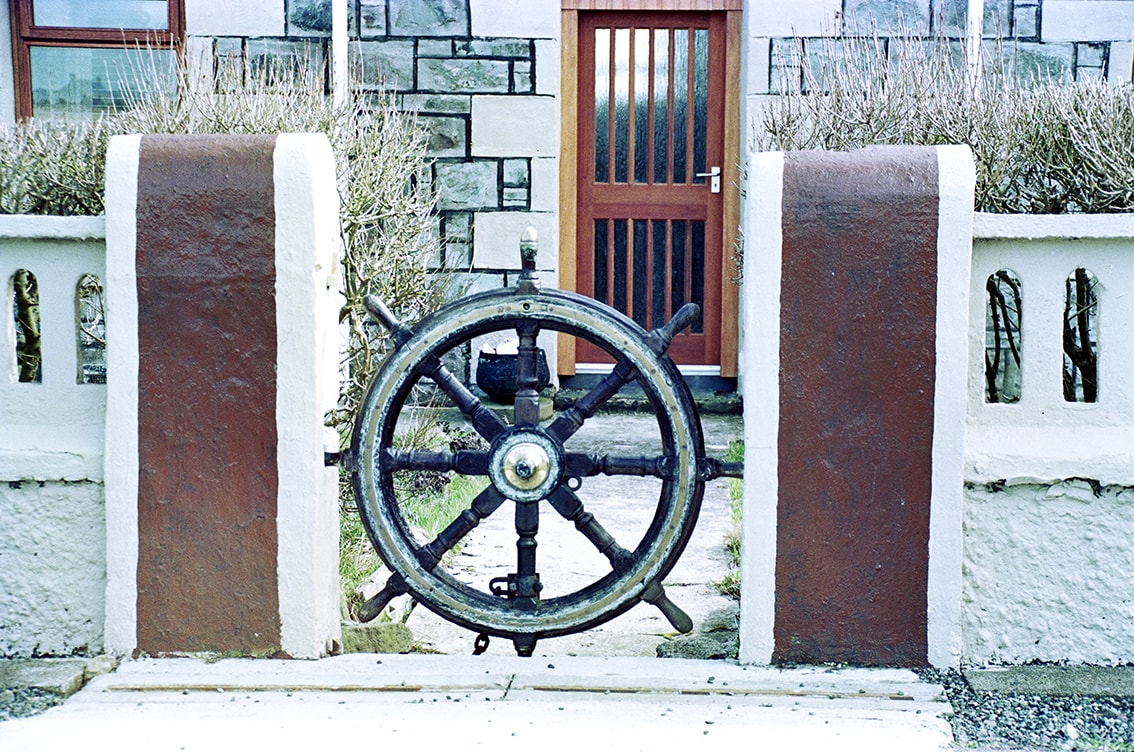 Classic Striped Rotunda flanking nautical objet trouvé.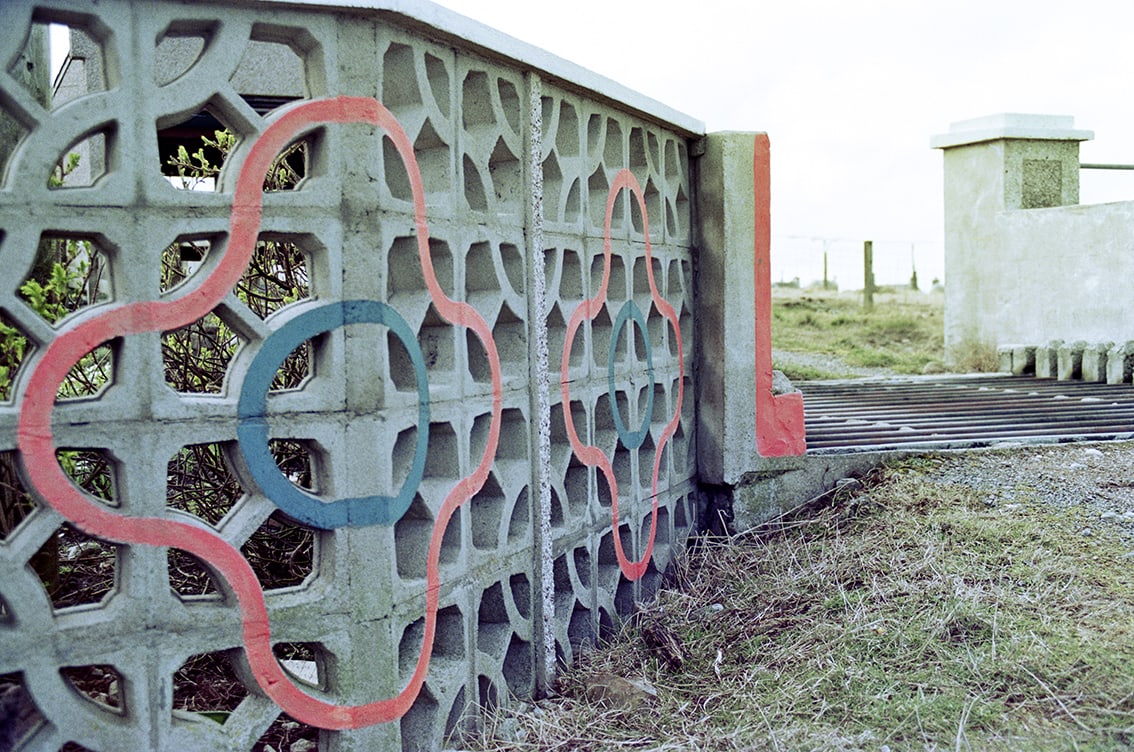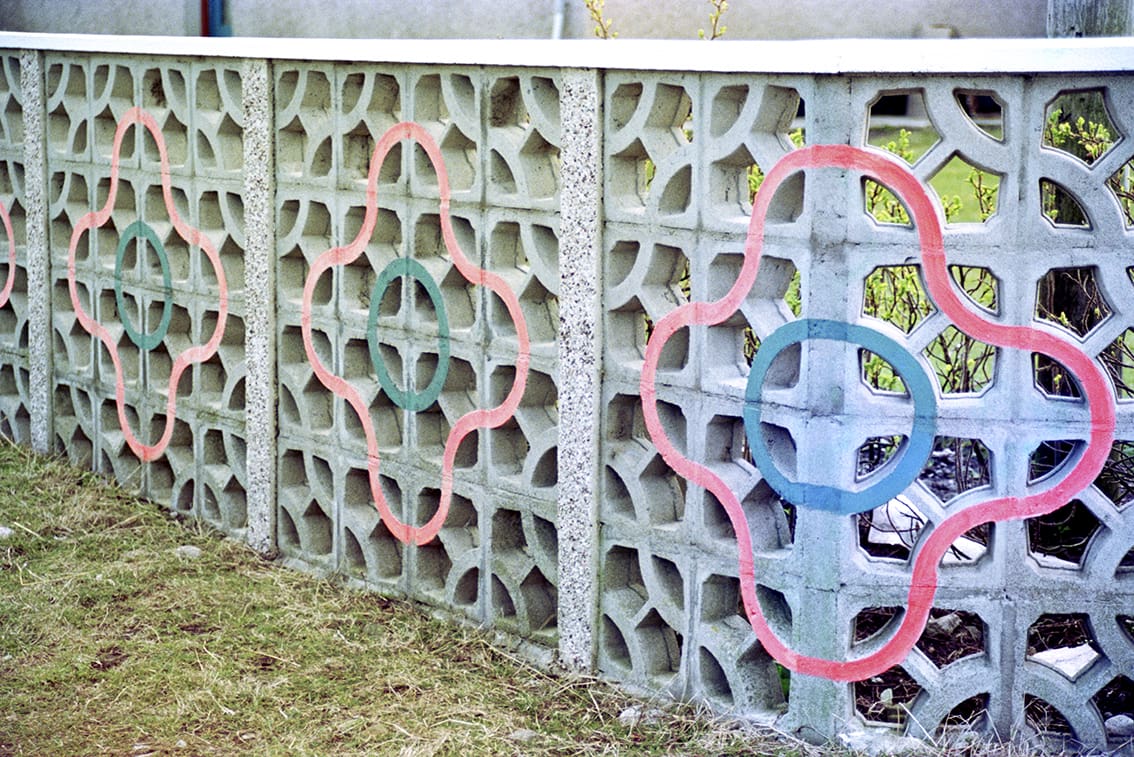 Fluorescent highlighting creates a novel effect on this pre-cast Moderne gateway approach.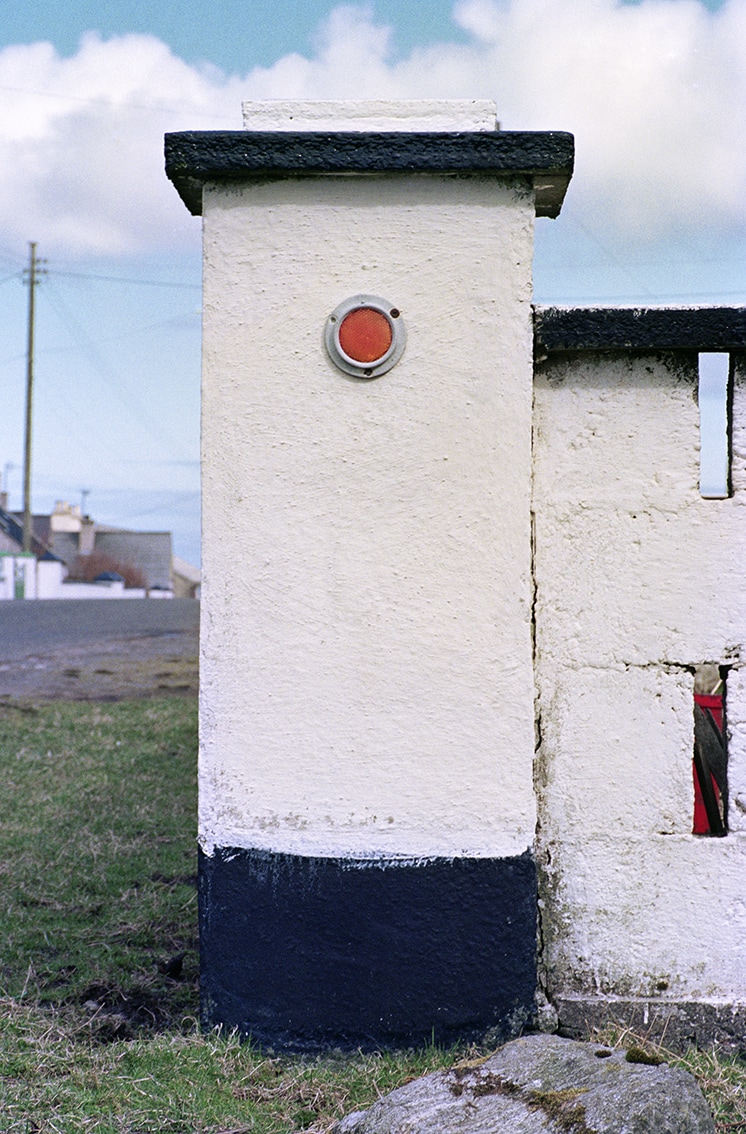 Square Ordinaire with Automotive addition.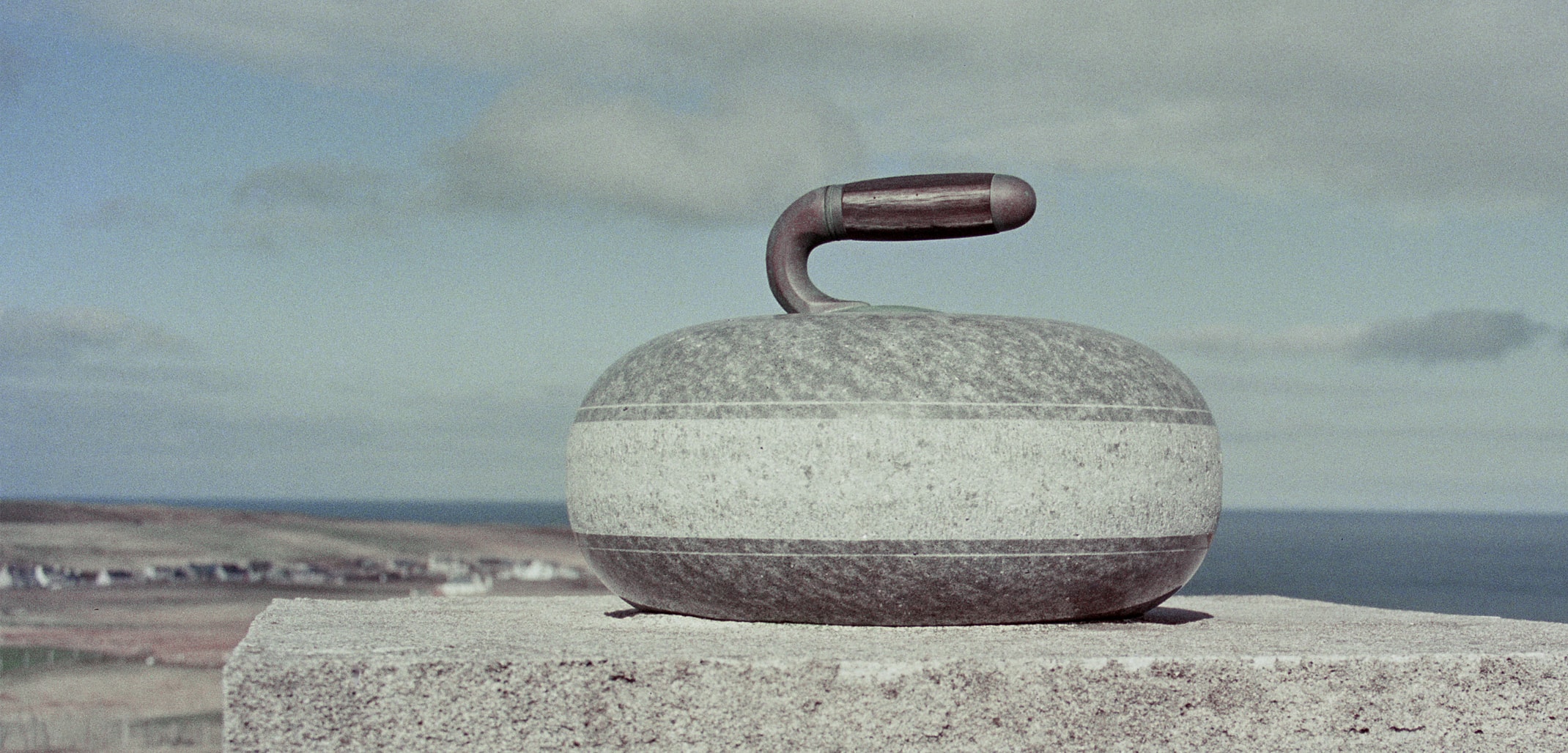 The sportive objet trouvé adds interest and impact to this Moderne Ordinaire.