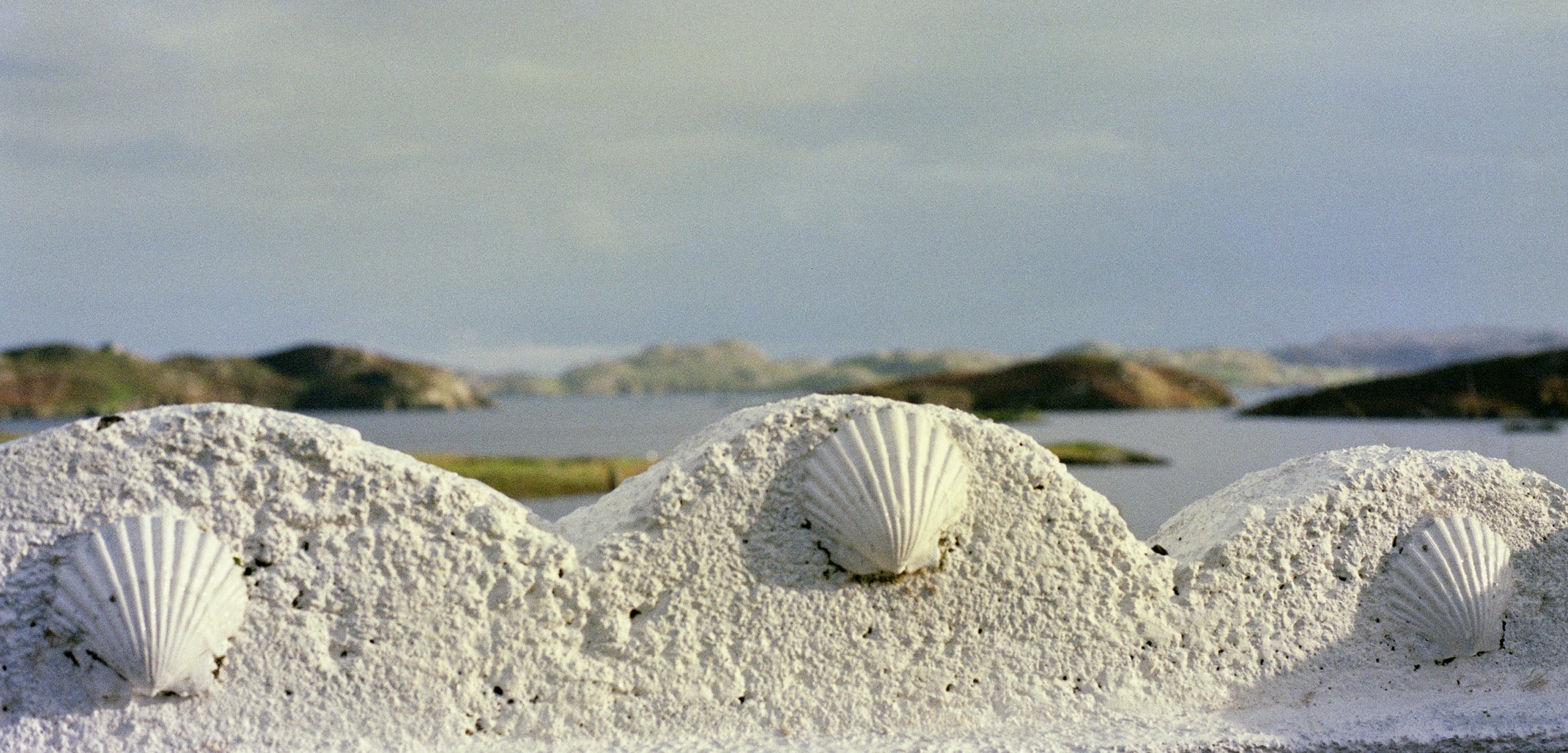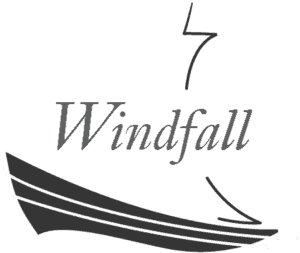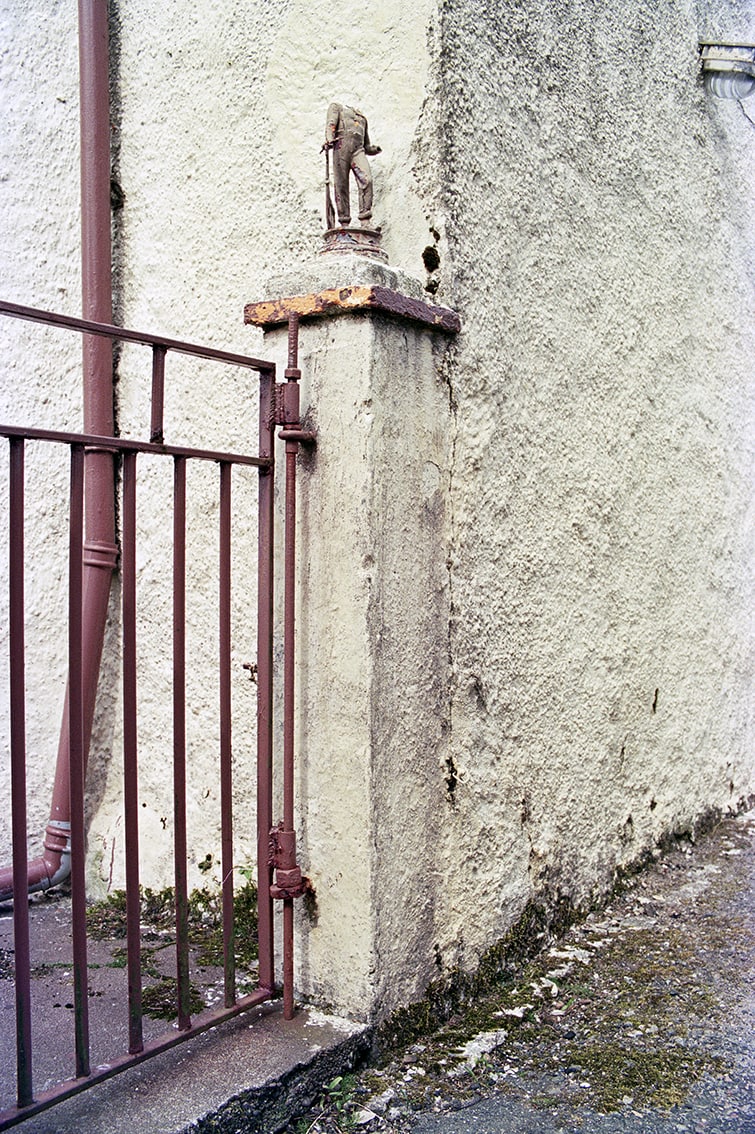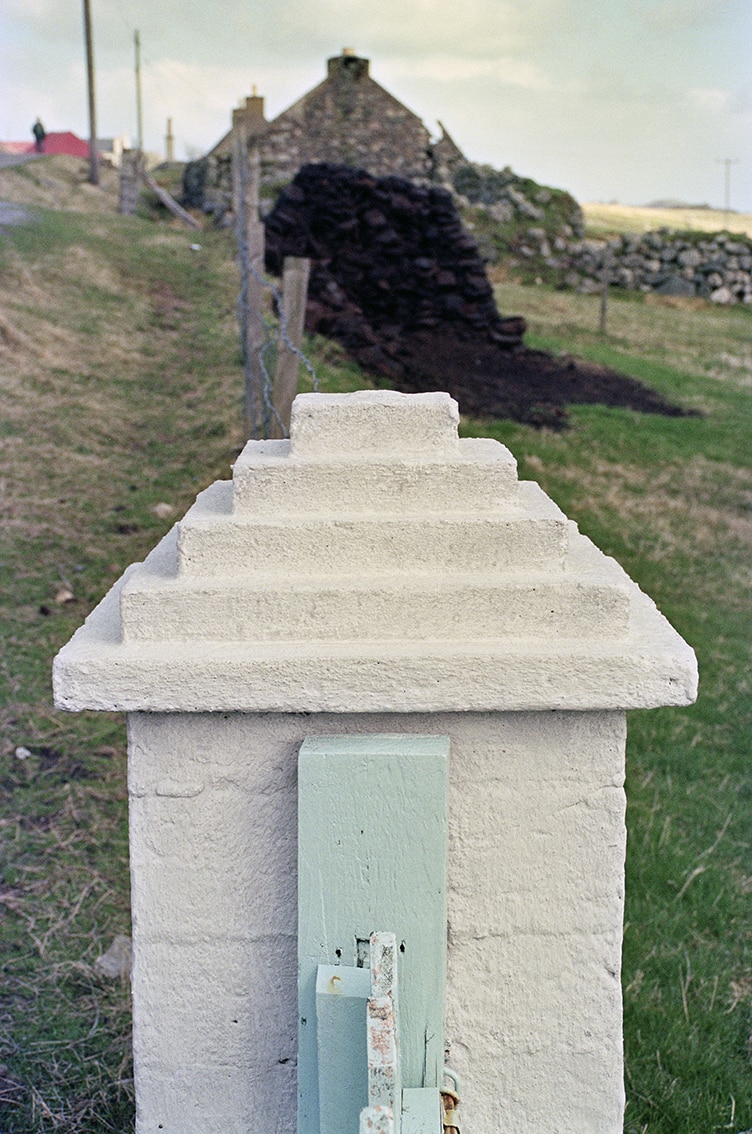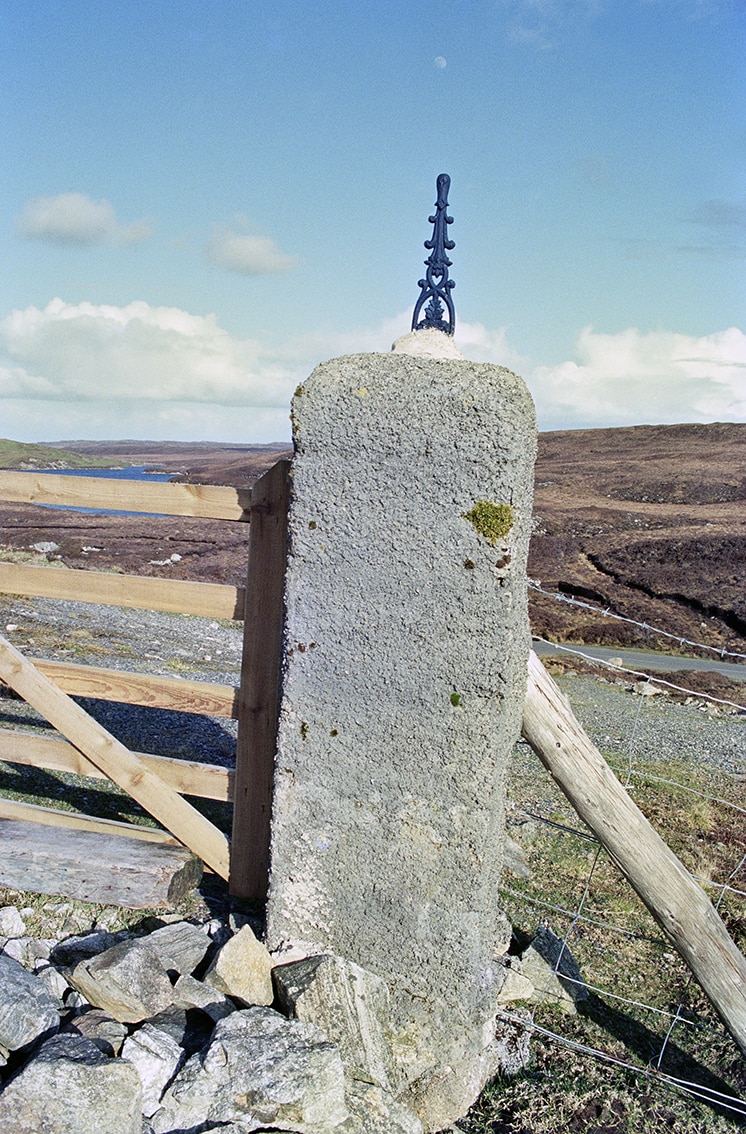 Making An Entrance – Loitering in Lochs
I was living in the North Lochs area of the Isle of Lewis when I discovered gatepost art, so the examples on this page were the very first that came to my amazed attention. The headless ploughman, above left, was one of the first to astound me, as was the definitive Aztec, above centre. However, it was the ornate Mono-spined post, above right, that I found the most interesting. This gatepost did not stand in front of any house or building, but was situated in the middle of the moor where few folk ever passed by. Its builder took the time and trouble to make an artistic statement, despite knowing that hardly a soul would see it. It therefore typifies the magnificent but mysterious motivation behind the creation of these extra-ordinary art forms.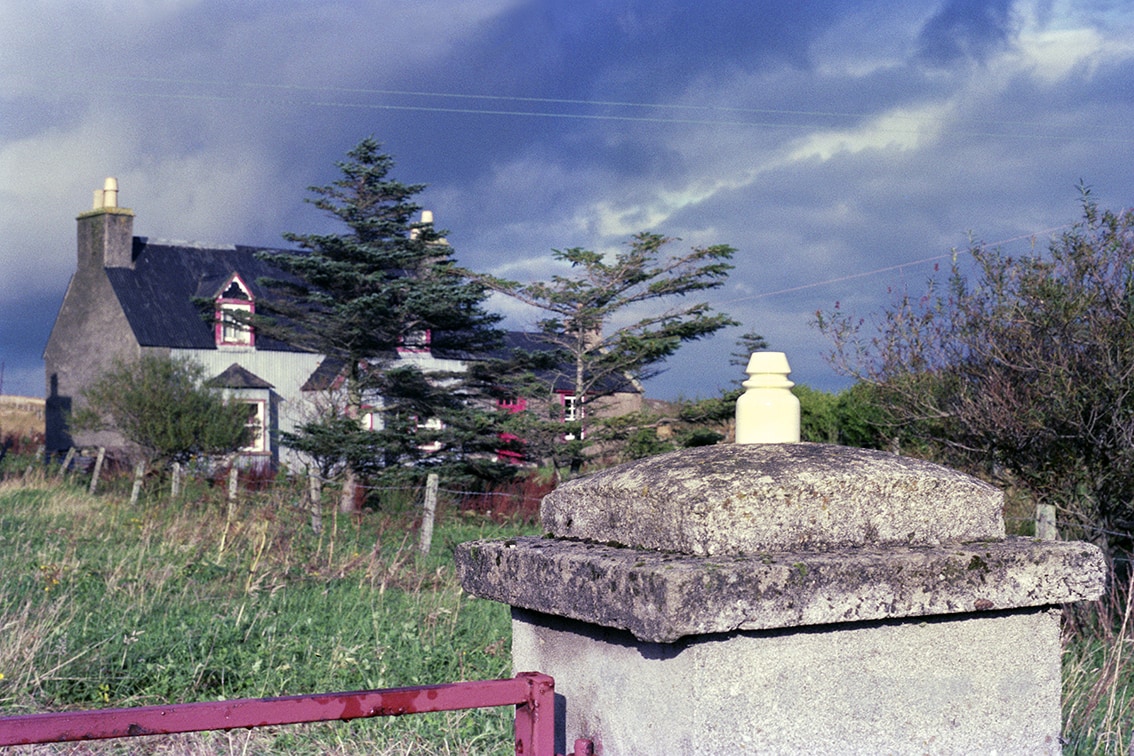 A delightful hint of the unexpected from this Ordinaire with telegraphic objet trouvé.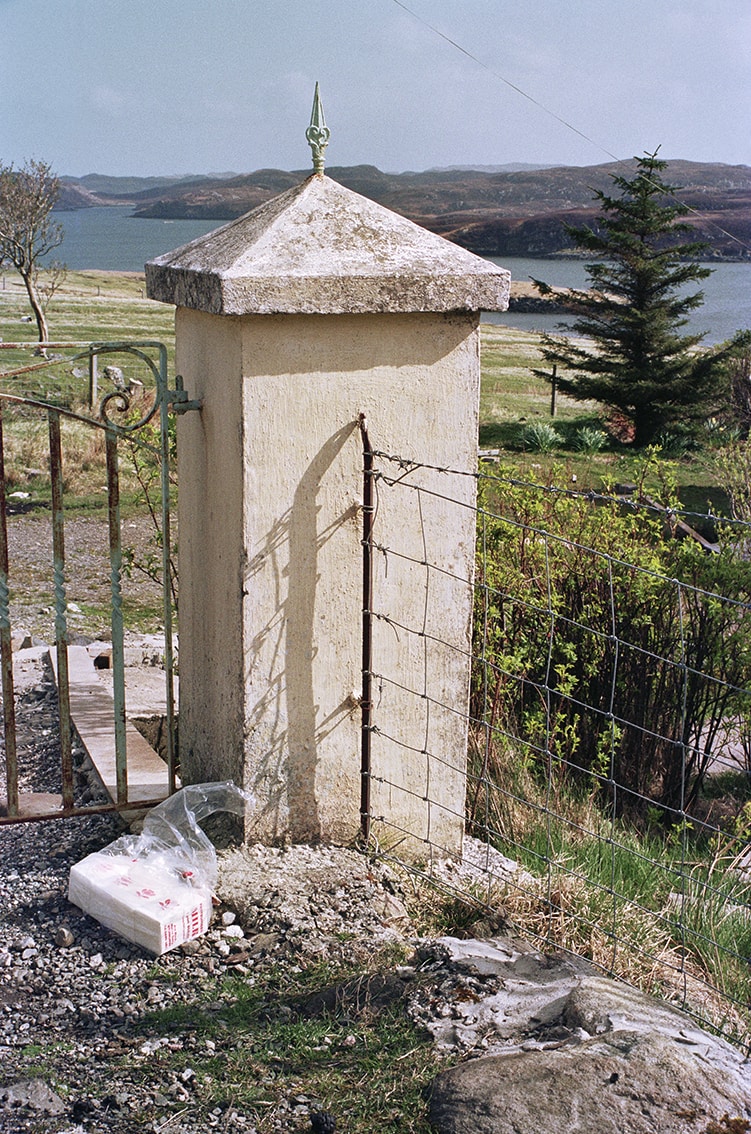 This Mono-spined Pyramidic shows to advantage with Loch Leurbost as a backdrop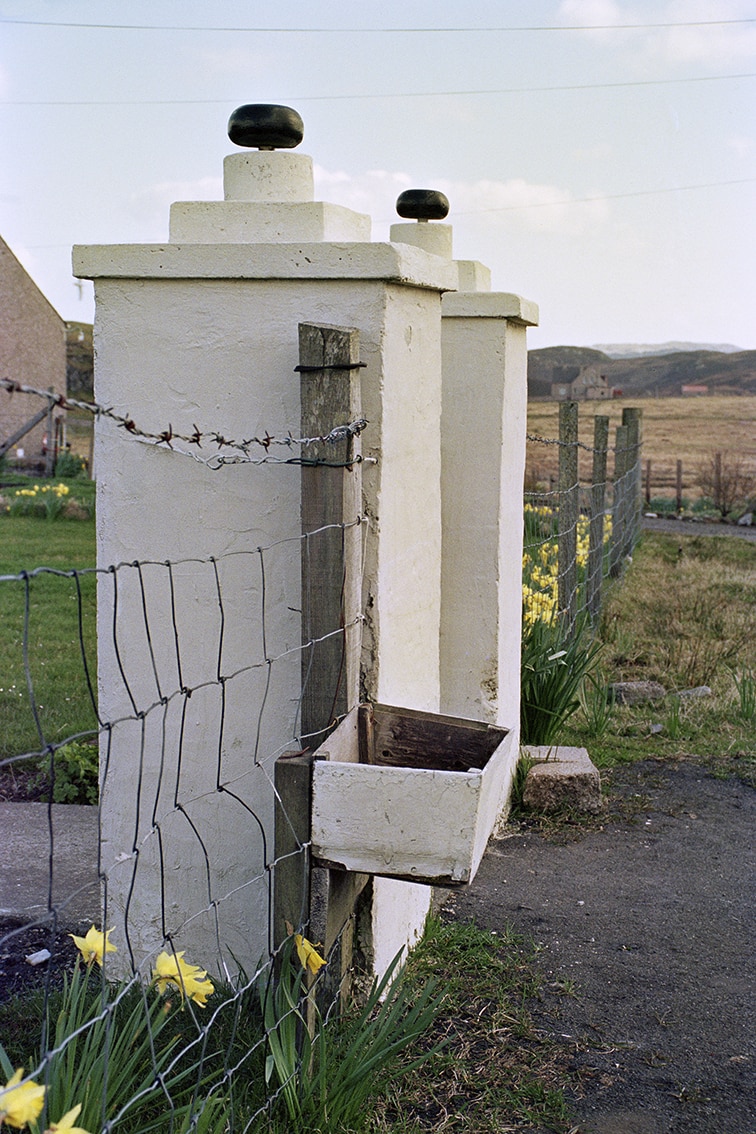 Demi-Aztec with rotational objet trouvé (wheels of a toy truck).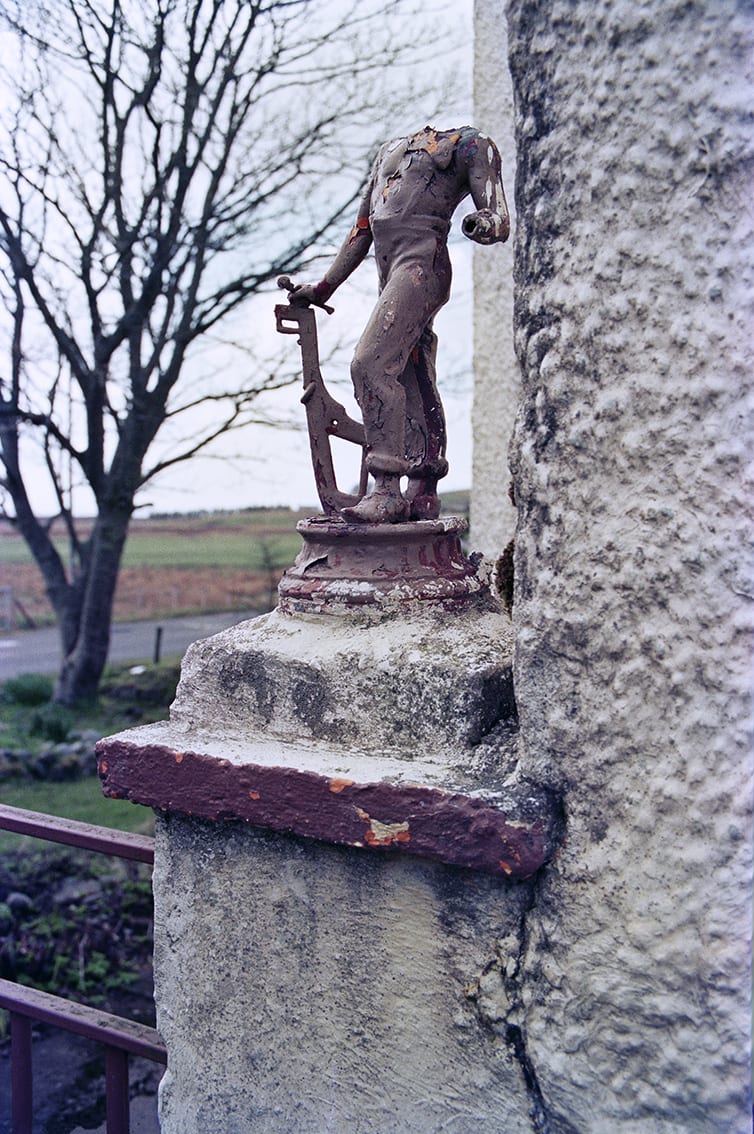 Figurined Demi-Aztec (minus head).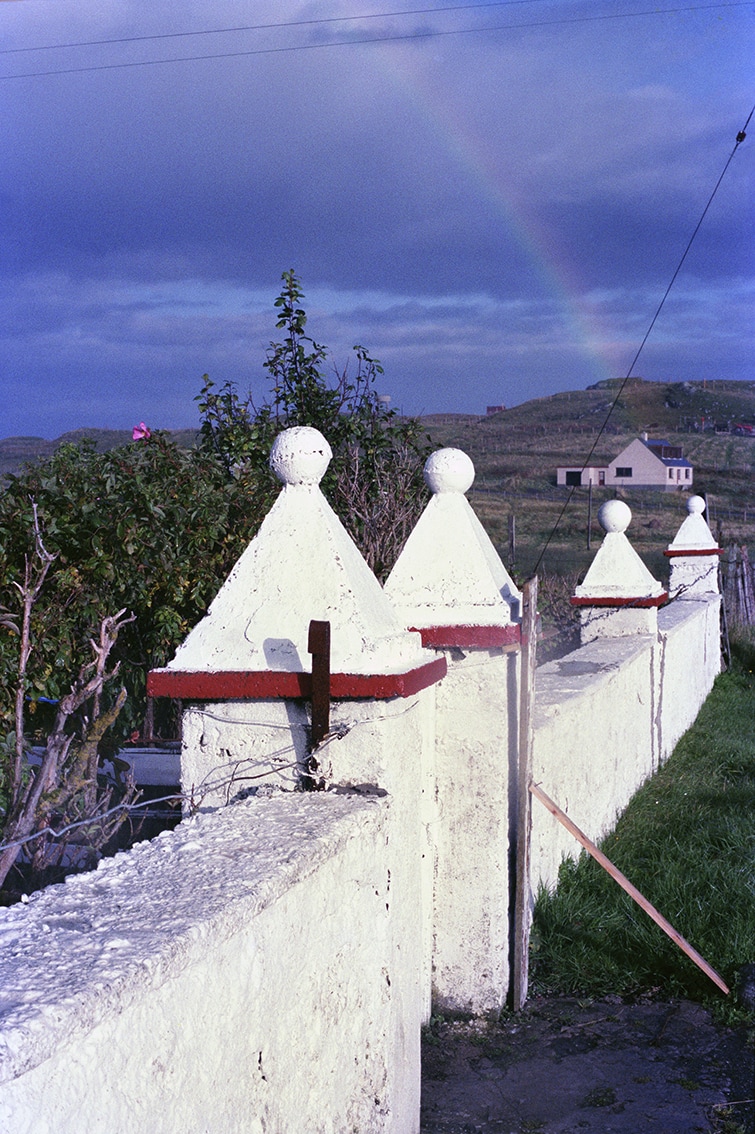 Global Pyramidic with burgundy trim.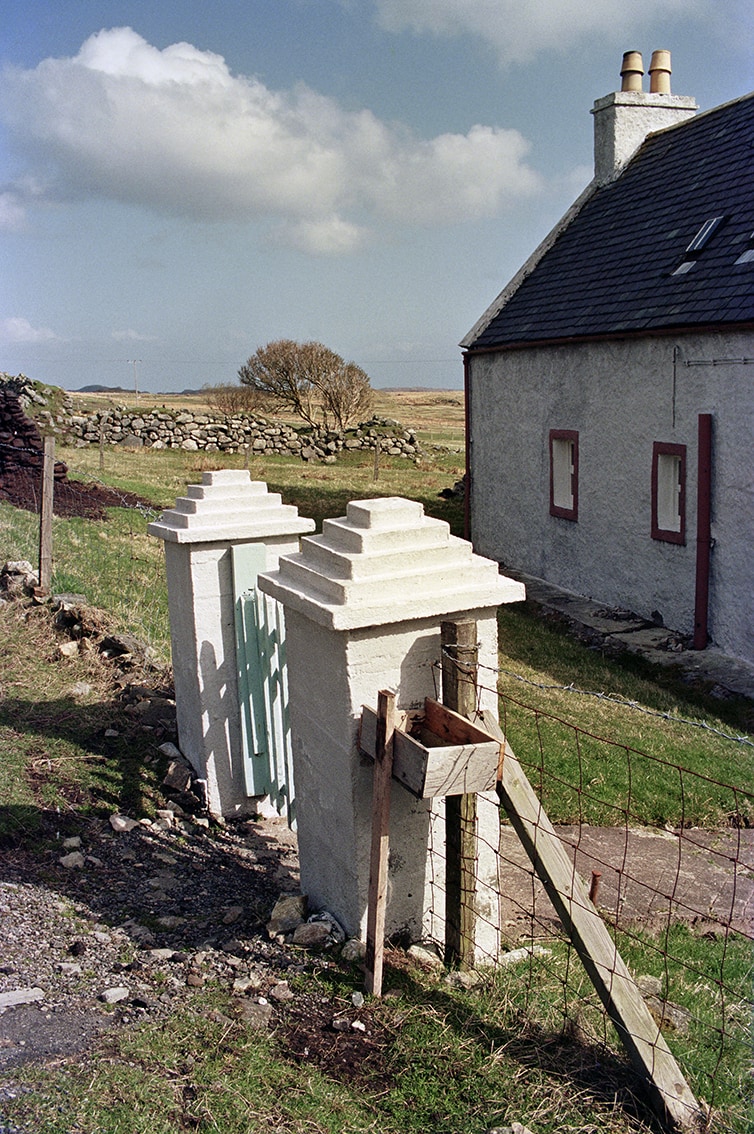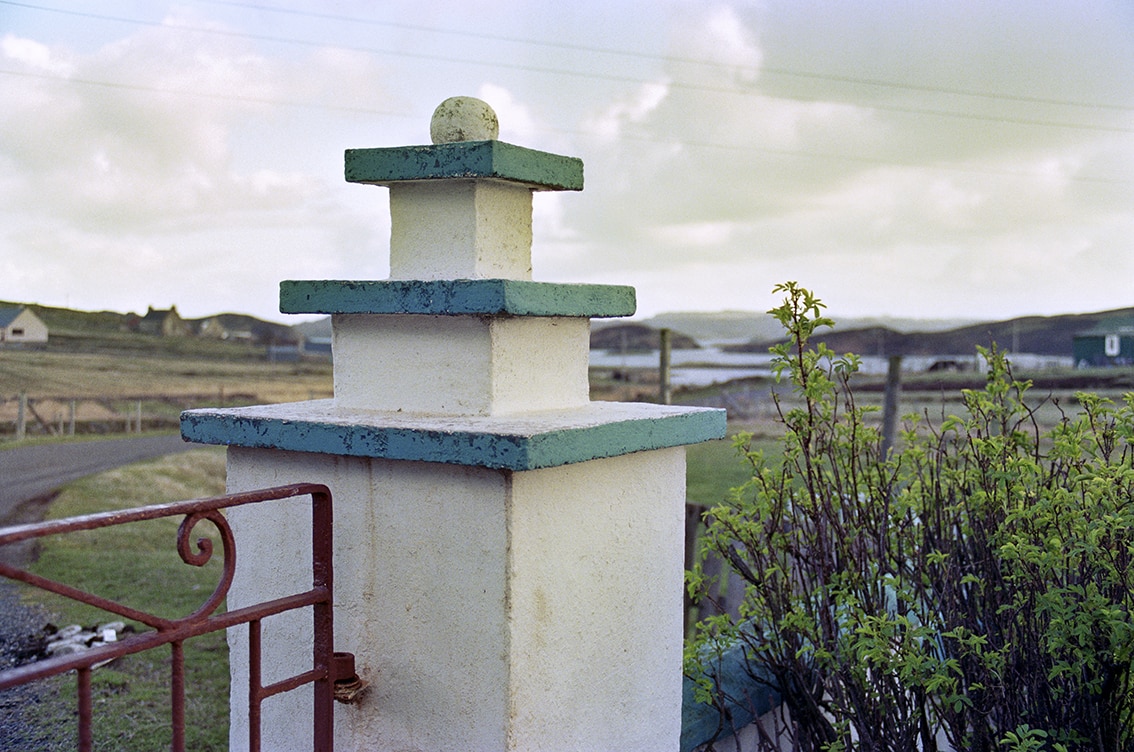 An interesting pagoda effect from this Elongated Aztec Global.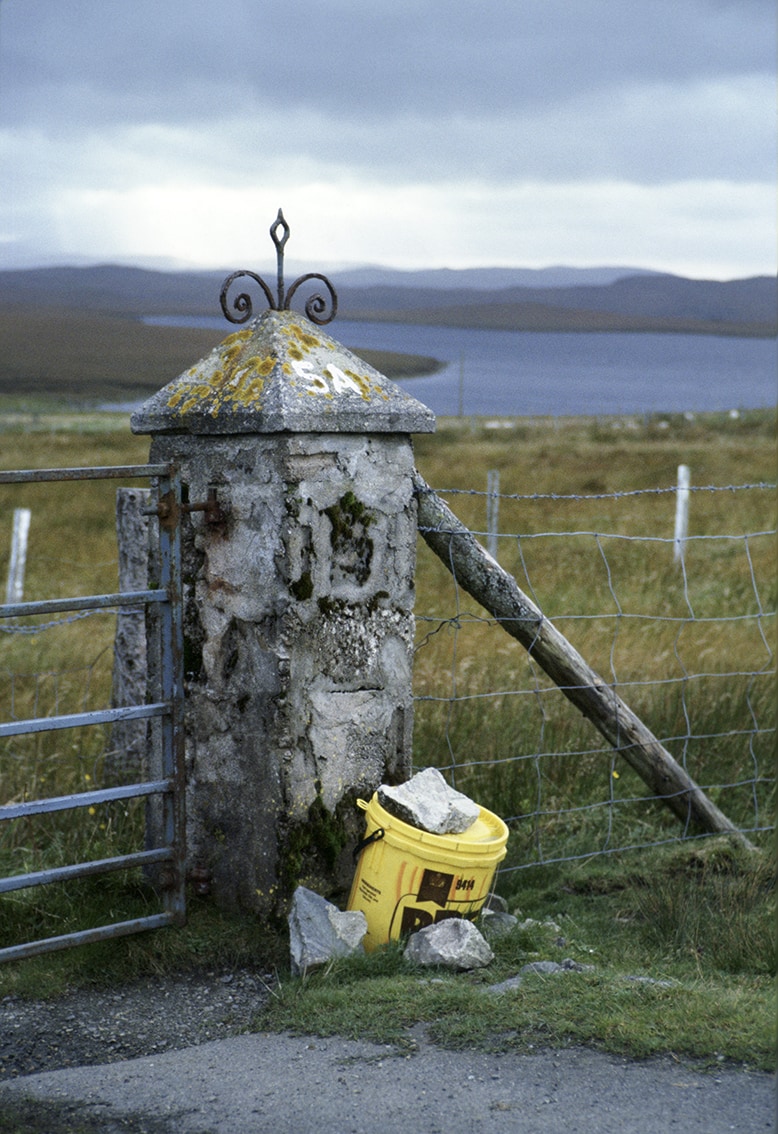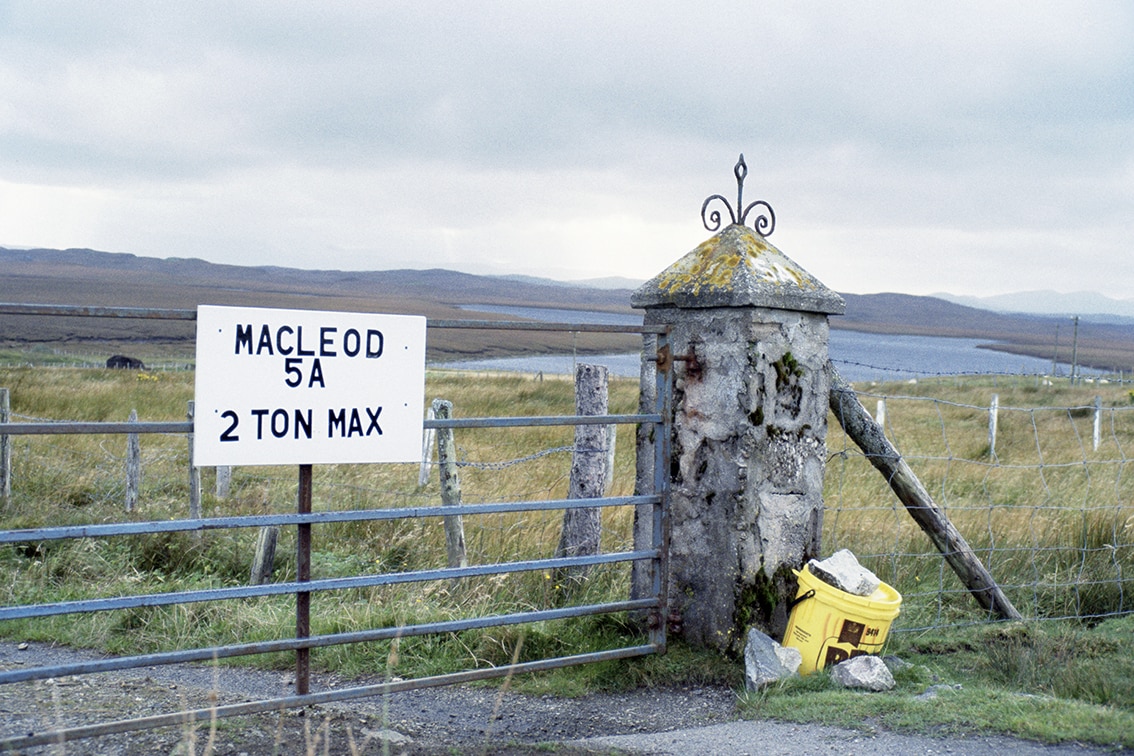 Mature Pyramidic with multi-pointed spine.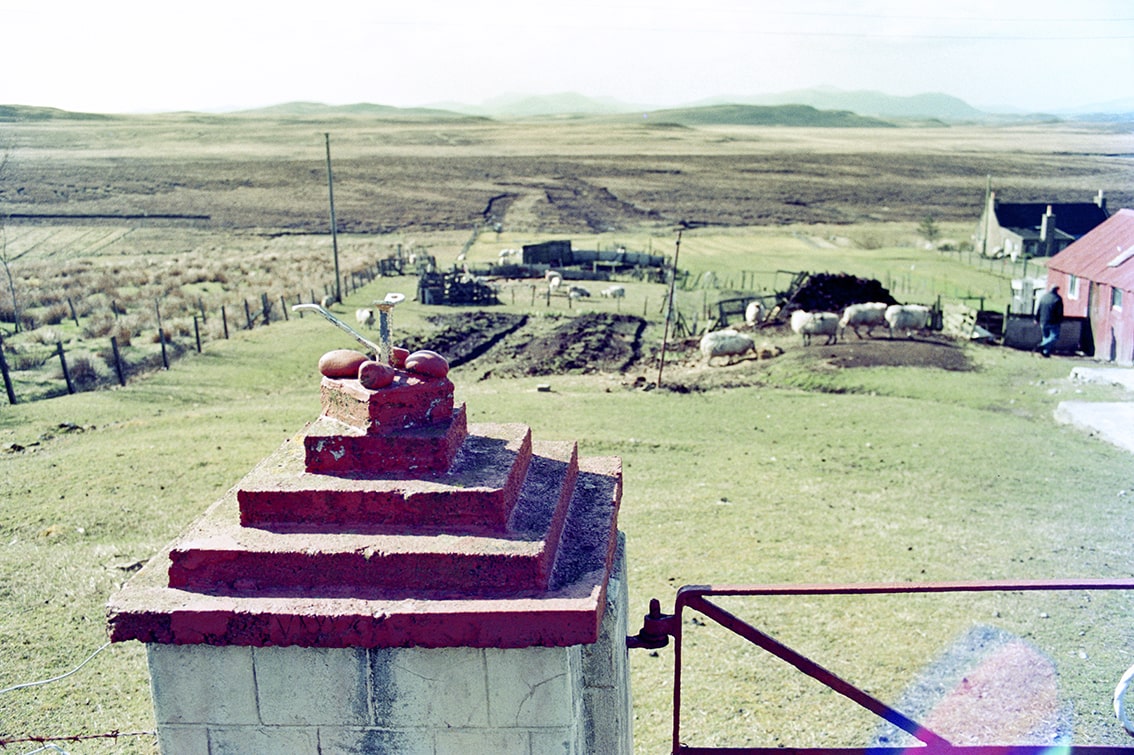 Aztec with telegraphic objet trouvé (climbing rung from a telegraph pole) and Marine Rockoco trim.
Expertly constructed Flanged Deco Moderne.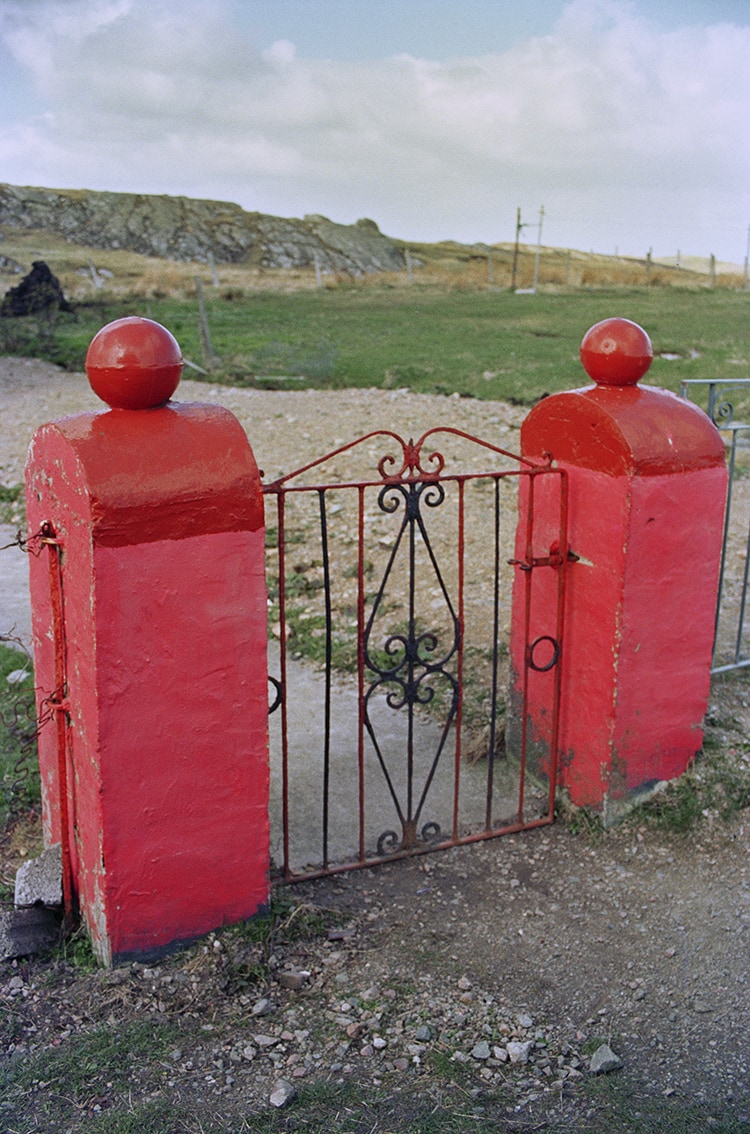 Vivid Global Rotunda in arresting two-tone.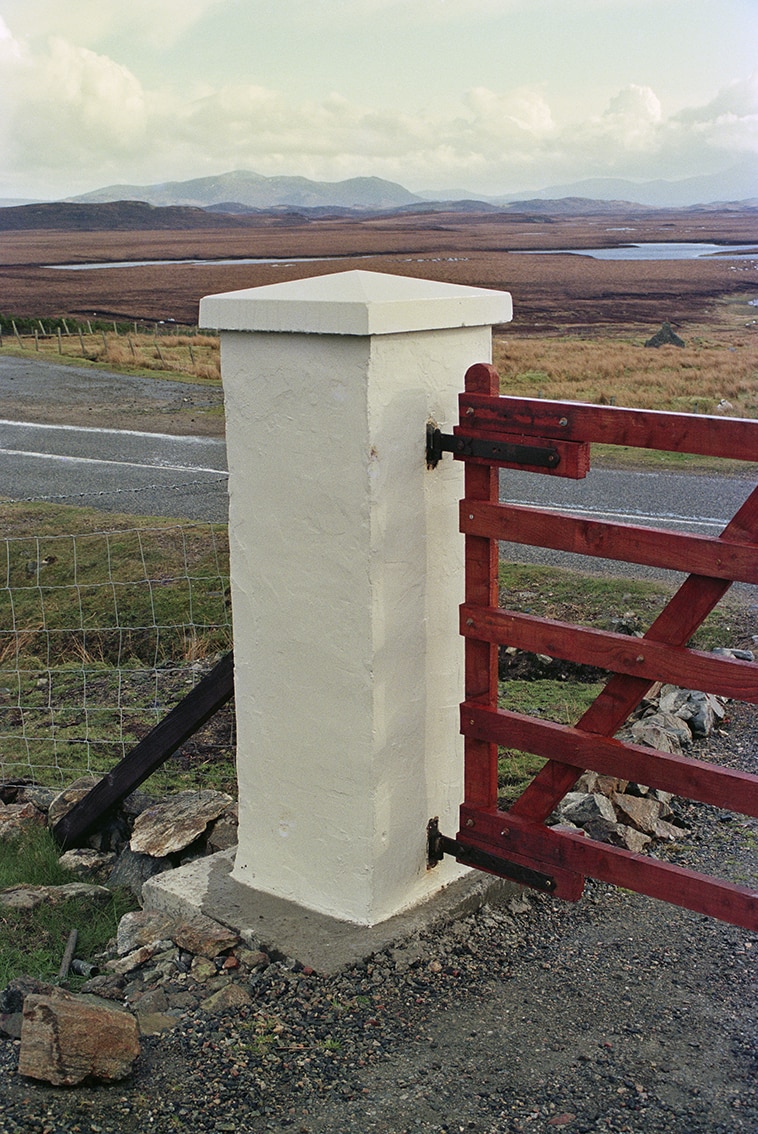 An Ordinaire with the Pairc hills in the distance.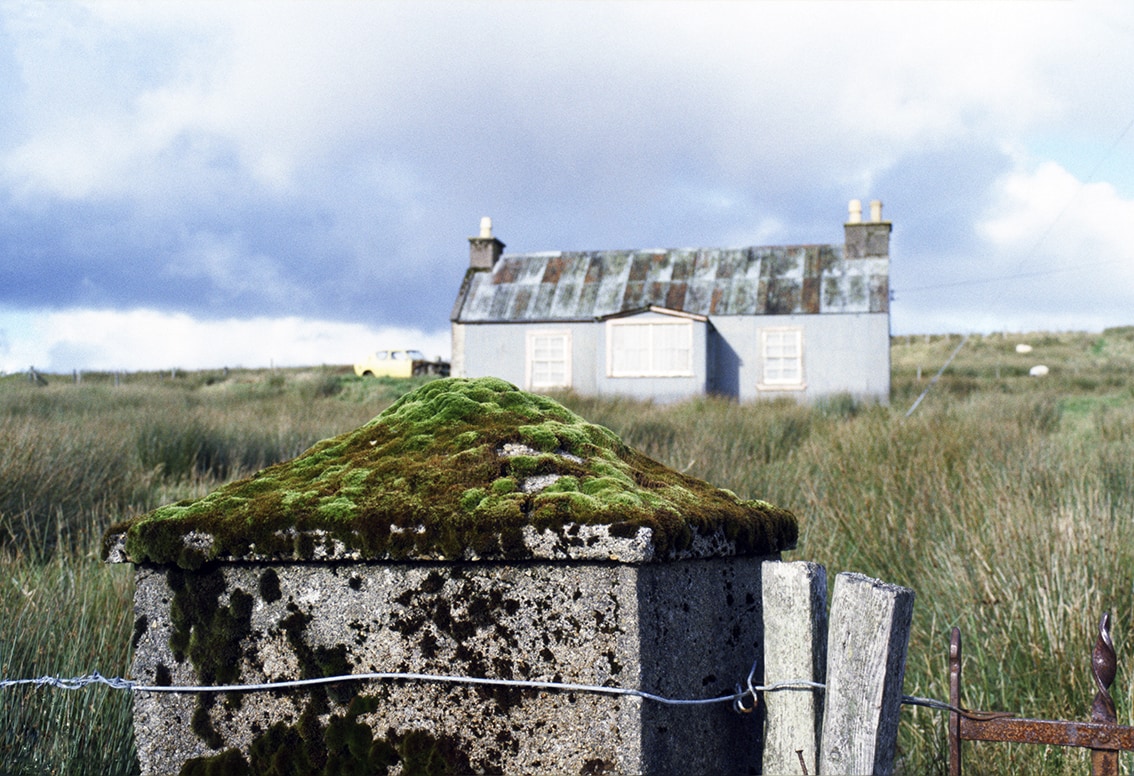 Wild Botanic encroachment on mature Pyramidic.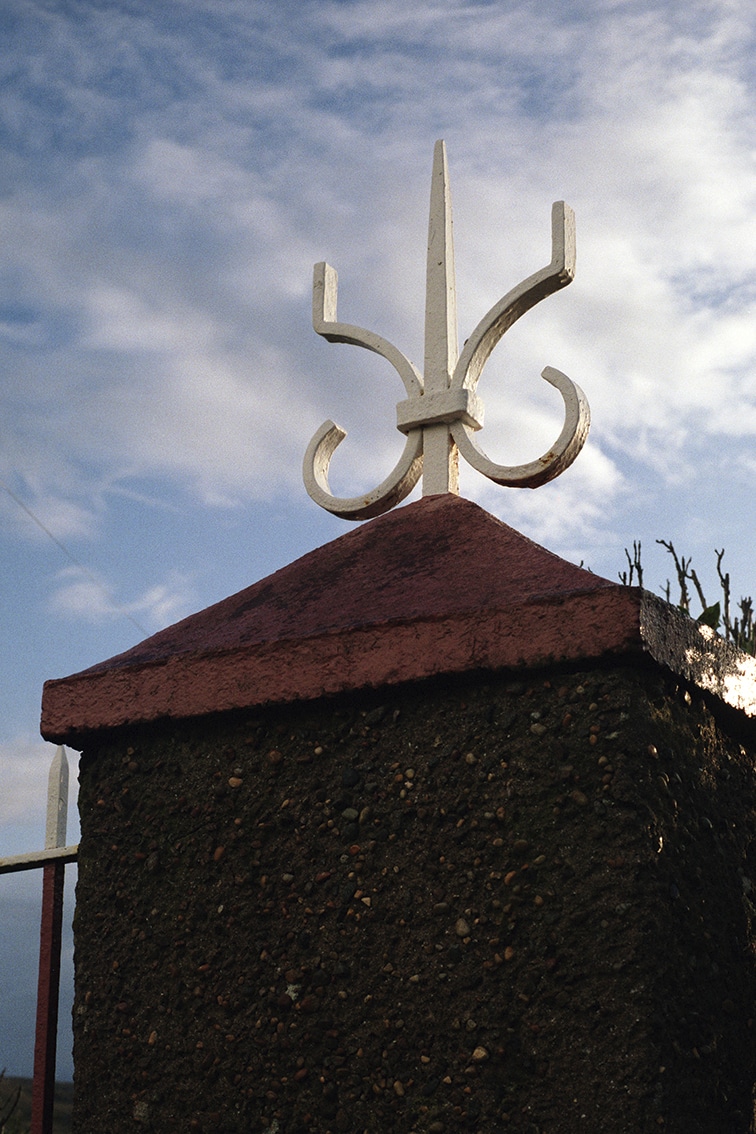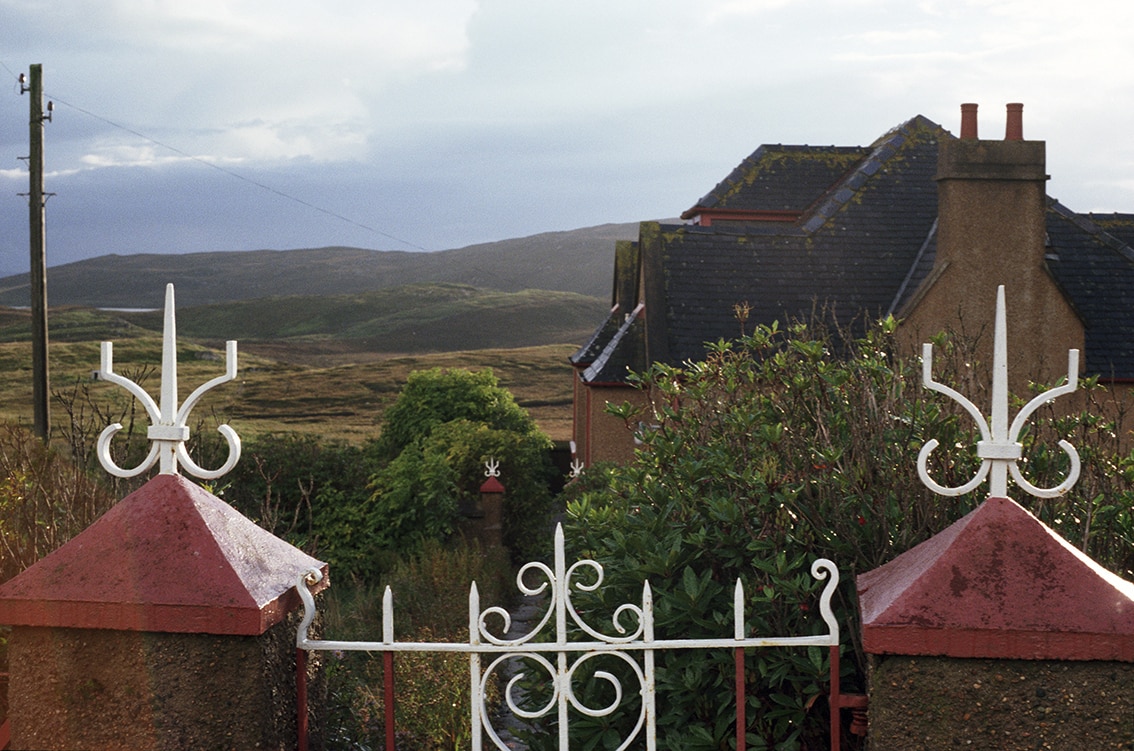 Pyramidics with multi-pointed spines.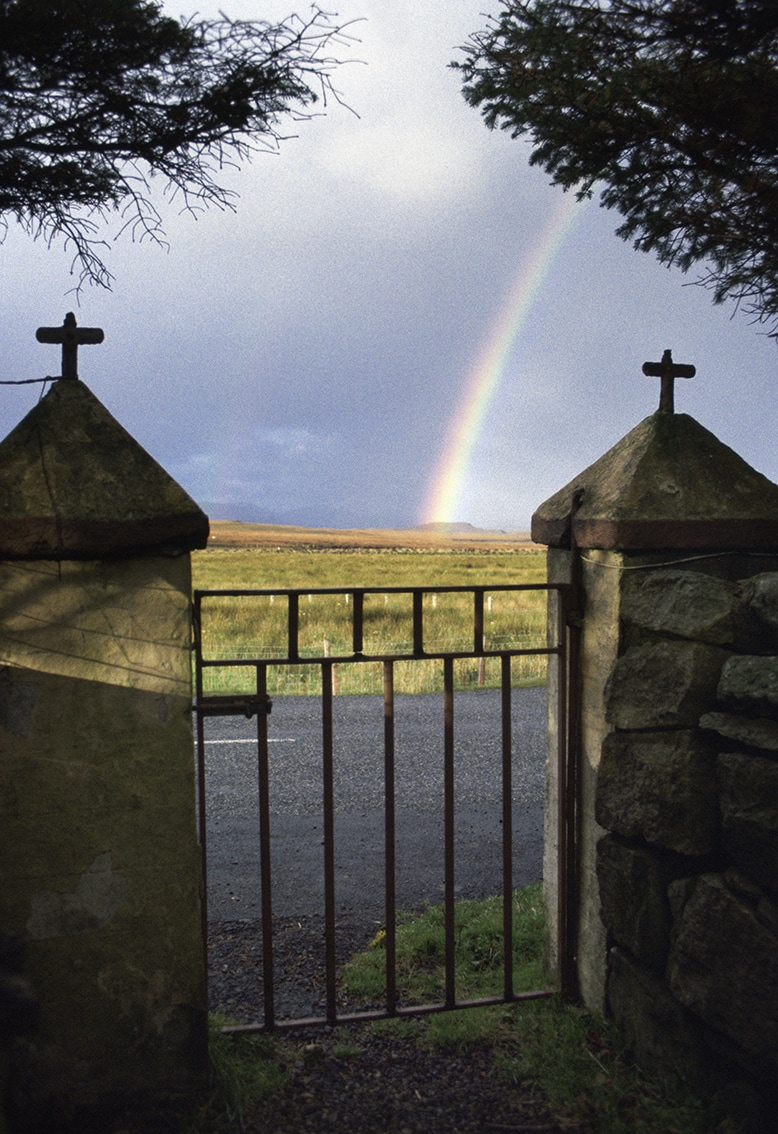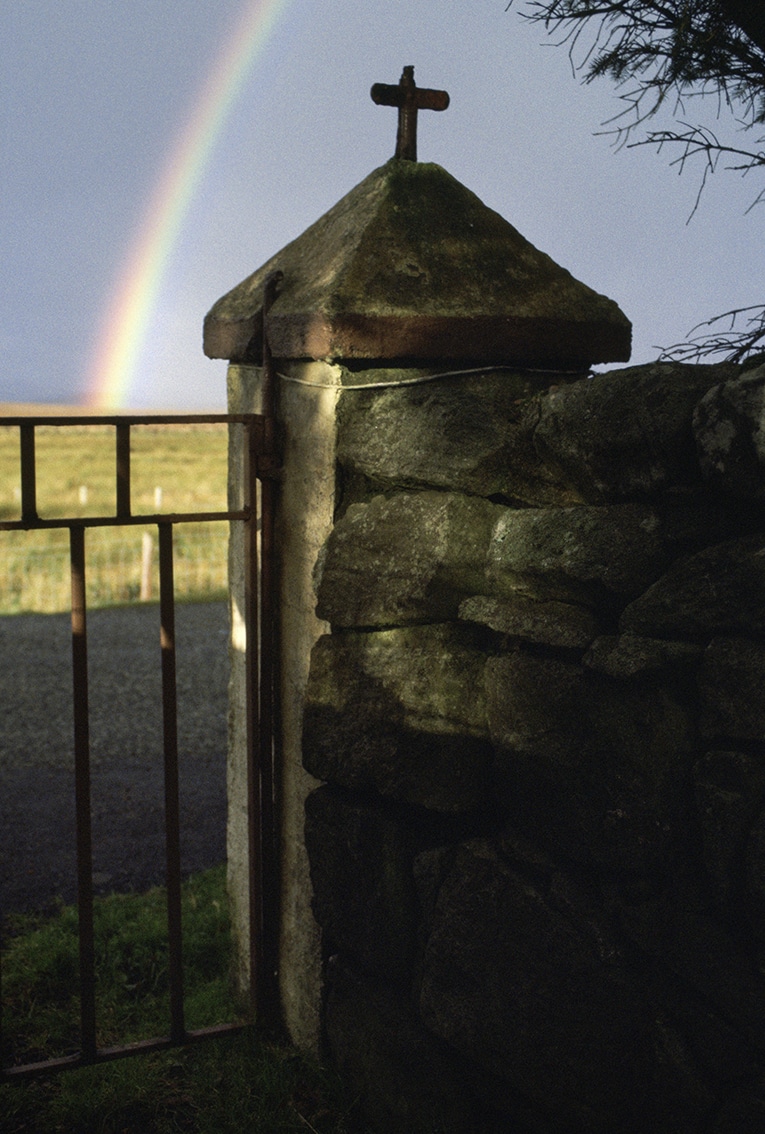 Magnificent, Moody Mature Pyramidics with cruciform spines.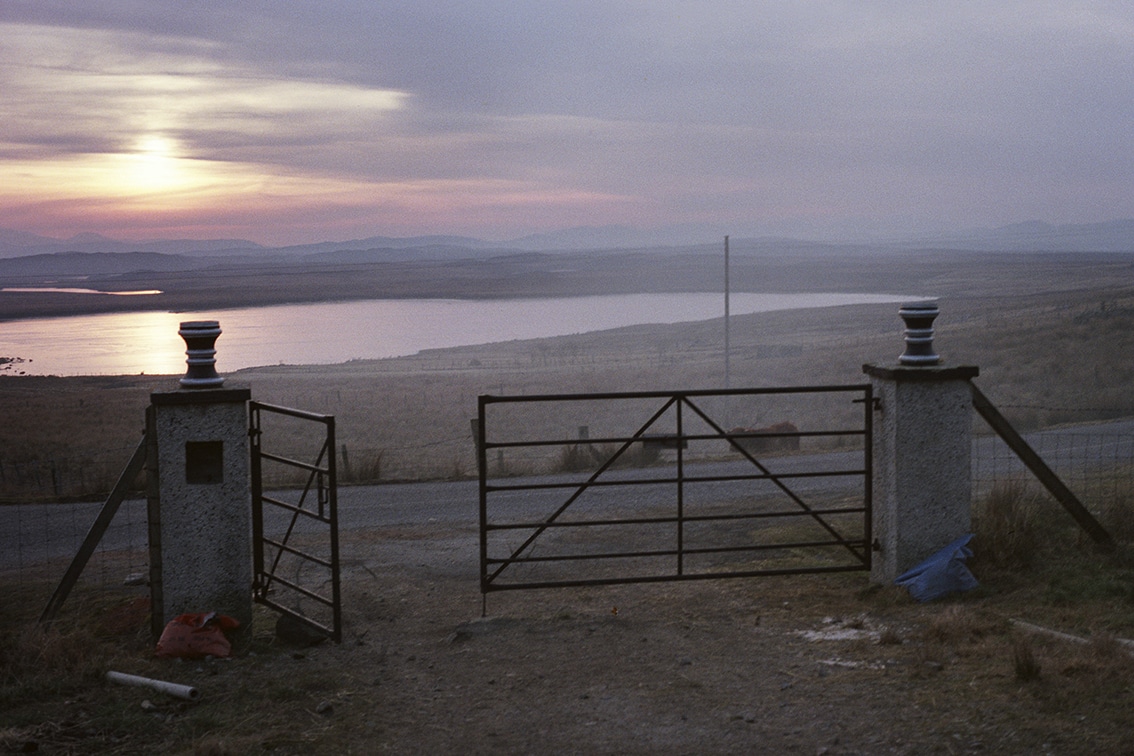 Above: Ordinaire with beautifully painted objet trouvé, thought possibly to be winches. Below: Dazzling Crustate wall on entrance approach.