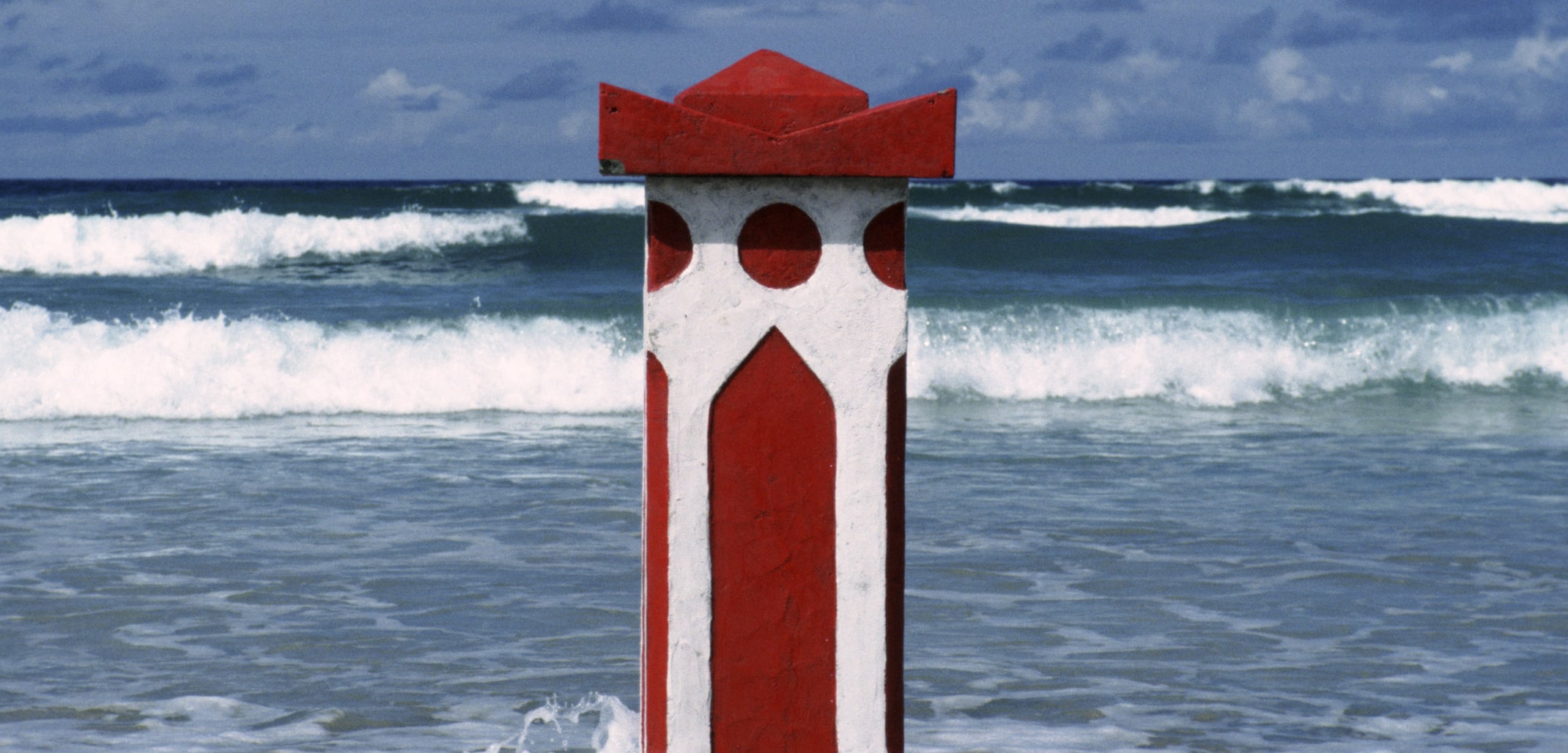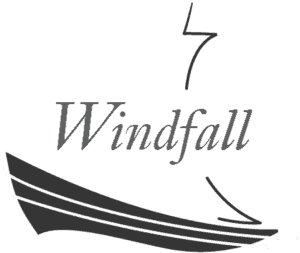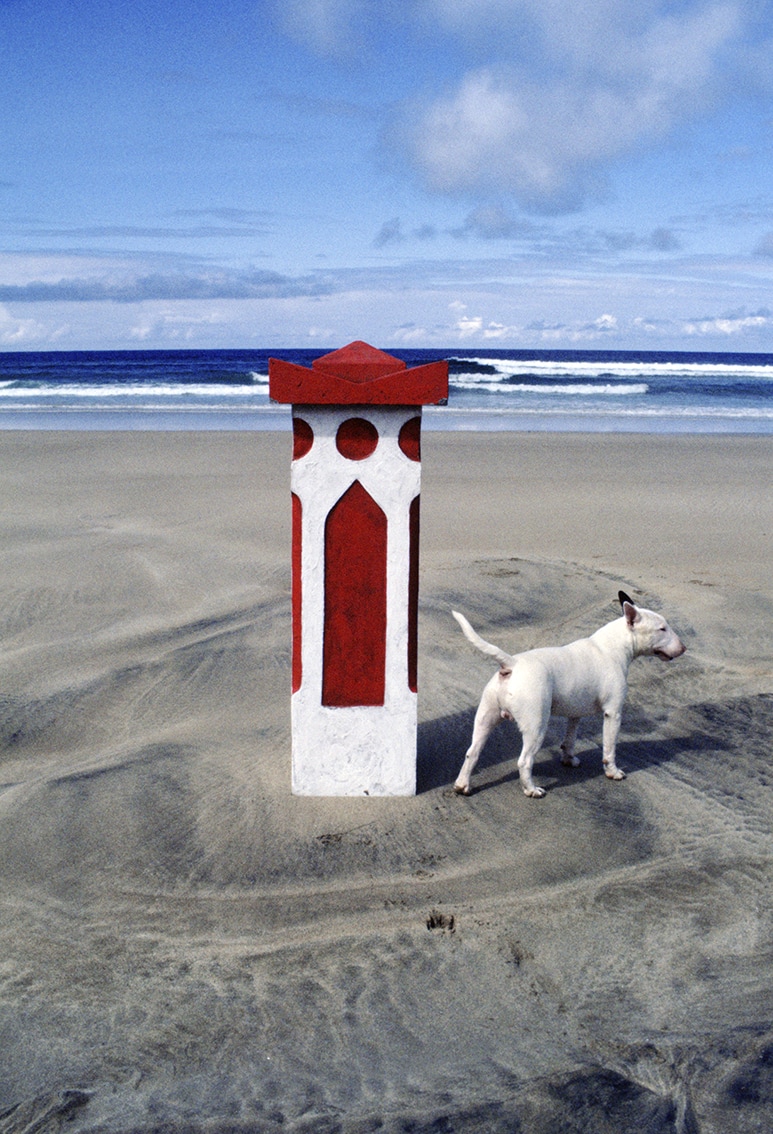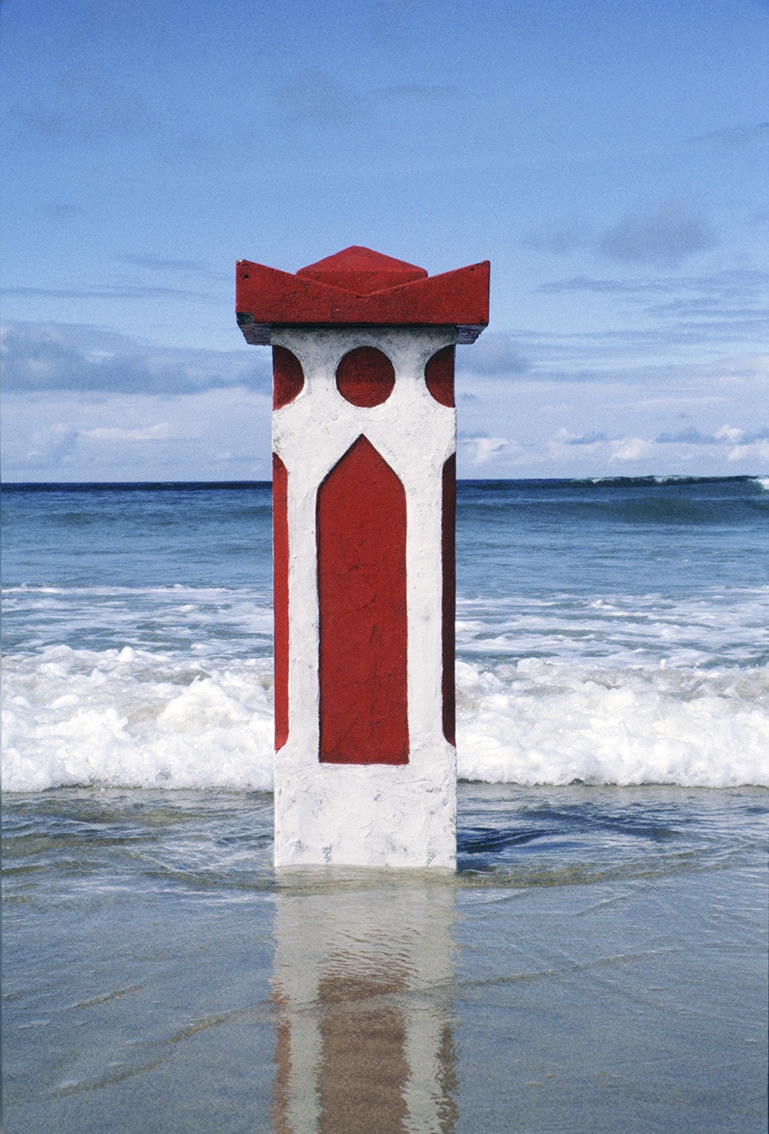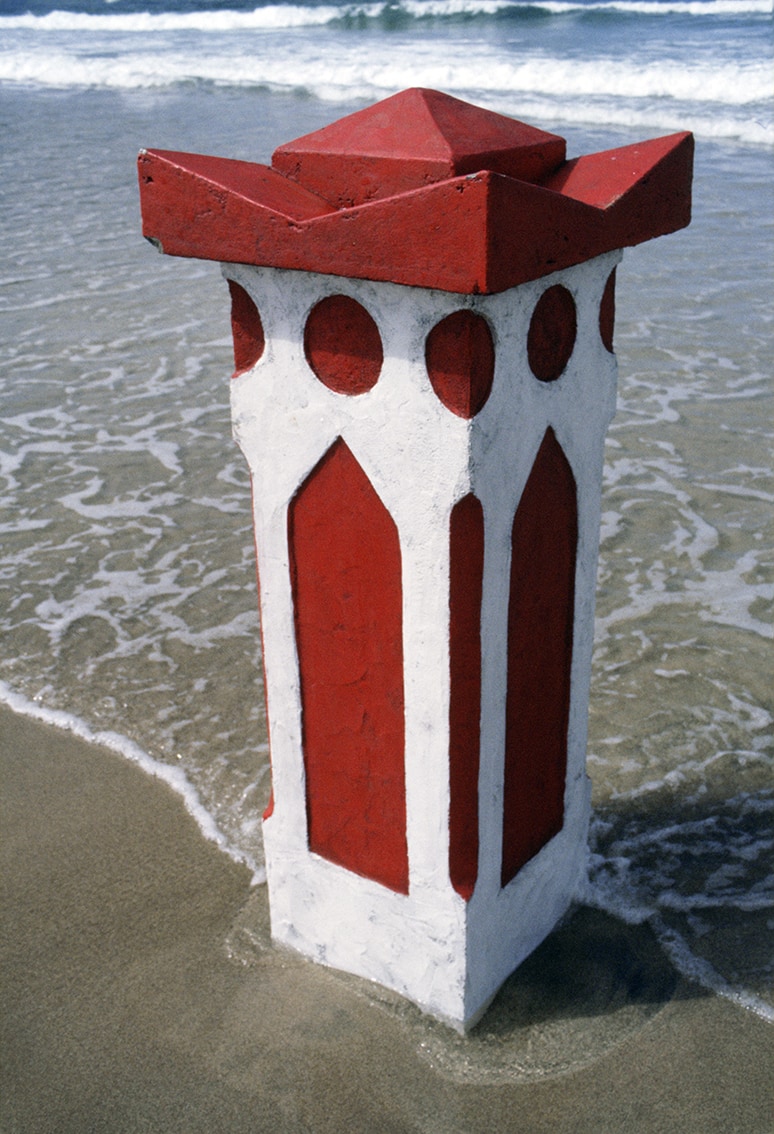 Making An Entrance – The Portological Art
What is the mystery art form of Lewis & Harris? Back in 1985 I posed this question to numerous people – including several artists – and nobody could answer it; in fact, nobody had the faintest clue what I was talking about, so I decided to rectify the situation. I photographed various examples of the ignored art form and showed them to the committee of the newly established An Lanntair gallery in Stornoway. They were amazed and instantly granted me funding to produce an exhibition to be shown that year. The exhibition catalogue humorously described me as the foremost authority on Portological Art. How did I achieve such lofty eminence? The answer to that question is simple – one day, I was putting up a gate.
I hit bedrock just a short distance below the surface on either side of my driveway, so there was no chance of hanging the gate on wooden strainers: it had to be block posts. My good friend John Norgrove – a civil engineer by profession but also an expert carpenter and builder – volunteered to lay the blocks if I did the labouring. The gateposts were duly erected one fine summer evening and on standing back after the job was completed, John asked what I wanted to put on top of them. We discussed various possibilities, mostly comic and bordering on the Freudian, but the question remained of how the posts would be finished.
I looked at the urns on the gateposts of my next-door neighbour, which I had dimly noticed before but had always taken for granted. Close examination revealed that they were not urns at all, but solid metal. I asked my neighbour what they were but she didn't know; she had found them on the dump and tastefully painted them in black and silver. I looked at the posts of another neighbour and was intrigued to see them topped with a climbing rung from a telegraph pole, each surrounded by four round pebbles and the whole arrangement mounted on a stepped pyramid.
This led to a feverish examination of neighbourhood gateposts, and a mounting sense of incredulity at what I saw: the headless figure of a ploughman wearing clogs; inverted ceramic insulators from phone lines; the wheels of a toy truck; doorknobs. The search extended revealing lions, horses ... stone bibles. My driving suffered. I almost left the road on several occasions, and as the wonderment increased, so did the questions.
Why did people do this and why did nobody ever notice or comment on it? It would be thought that monolithic stepped columns, ten feet tall and topped with stone doves, would catch the eye when framing the entrance to a typical Lewis croft. Not so, for I questioned many people who had passed them twice daily for years and yet nobody knew they were there. For all their size and closeness to the main road, they simply blended into the landscape – doves and all – leading to yet further questions of how we perceive the world we live in and what we regard as "ordinary".
This "Portological Art" is almost entirely rural. The town of Stornoway is a black hole as far as original gateposts are concerned but the rest of Lewis & Harris is liberally bestowed with remarkable examples of individual creativity. On numerous occasions, someone thought that "plain and functional" or "modern and manufactured" was just not good enough and decided to make their own highly personal statement. Why? I deliberately left this and all the other questions wide open, partly because I did not know the answers and partly because I wanted people to see the exhibition and then come up with their own answers – if they felt it necessary. The important thing is not to wonder why something has been created, but to enjoy the fact that creativity has taken place at all. Graham Starmore
PS: It wasn't my intention at the time, but in travelling the length and breadth of Lewis & Harris to take these pictures, I inadvertently created a record of what the island looked like back in 1985. It does not seem that long ago in historical terms but take a close look and you will see that some things have certainly changed.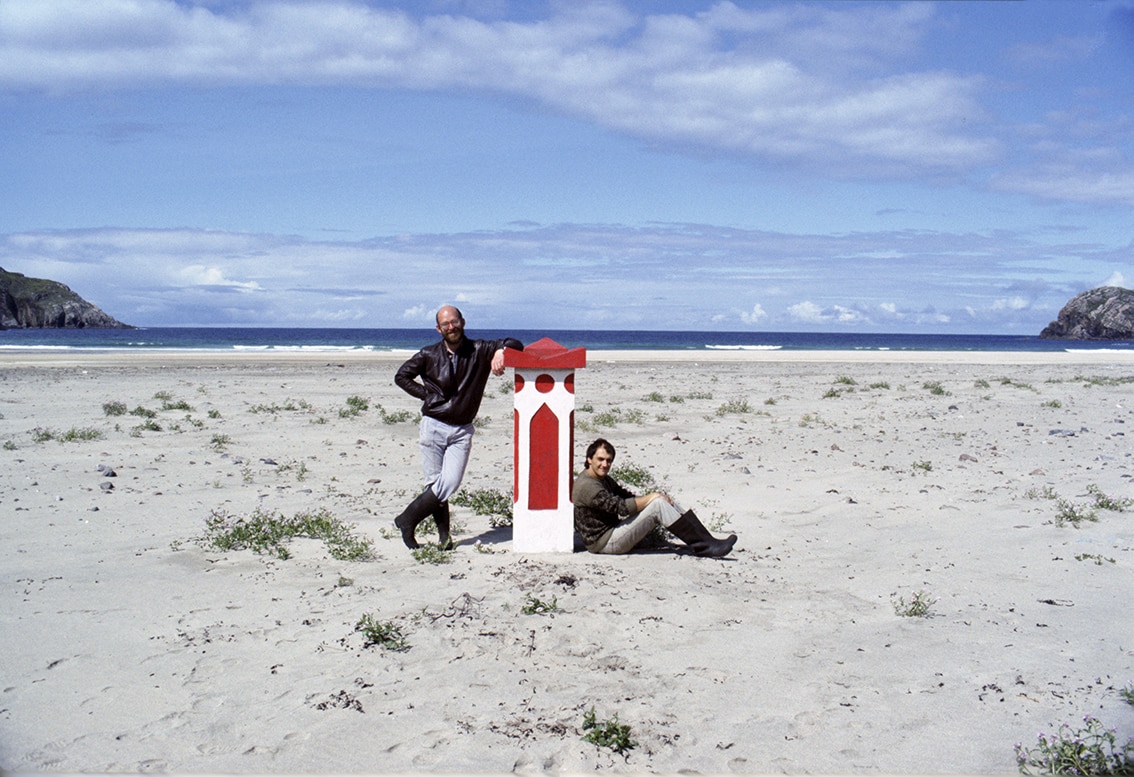 John Norgrove leans against the full-size replica of a Lewis gatepost that he made as the centrepiece of the Making an Entrance exhibition.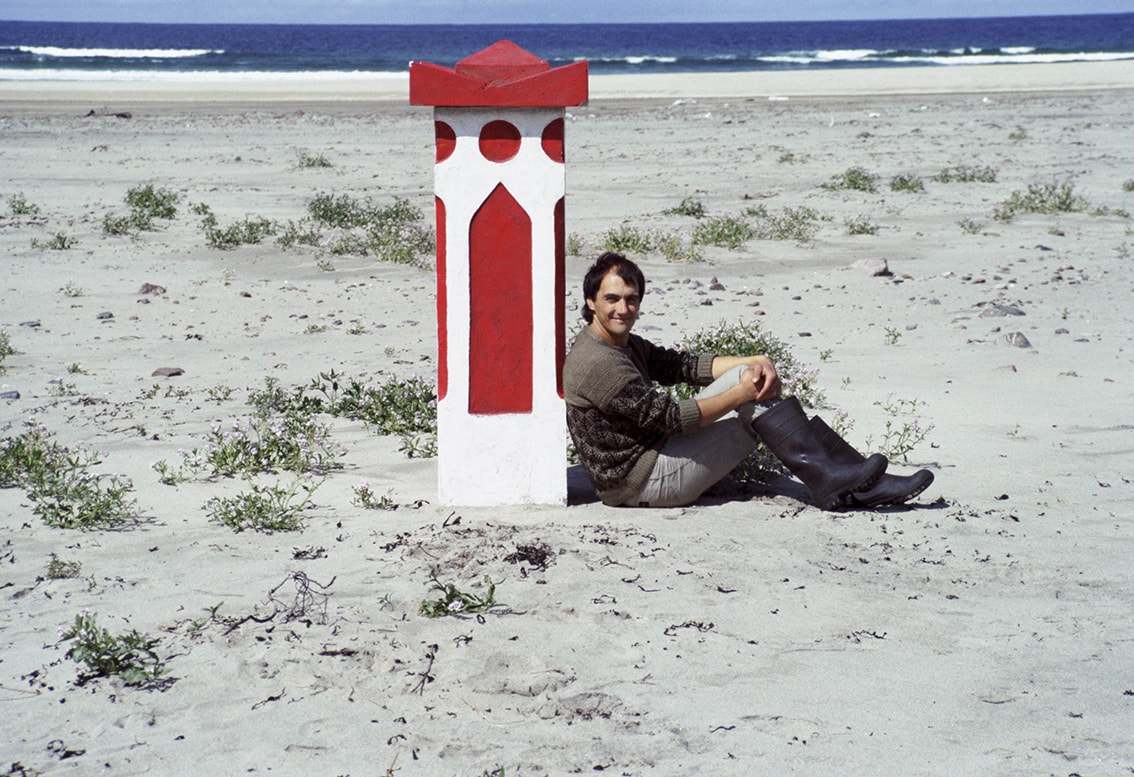 Graham Starmore relaxes after a busy six months taking all the photos for Making an Entrance, shown at An Lanntair, Stornoway, in 1985.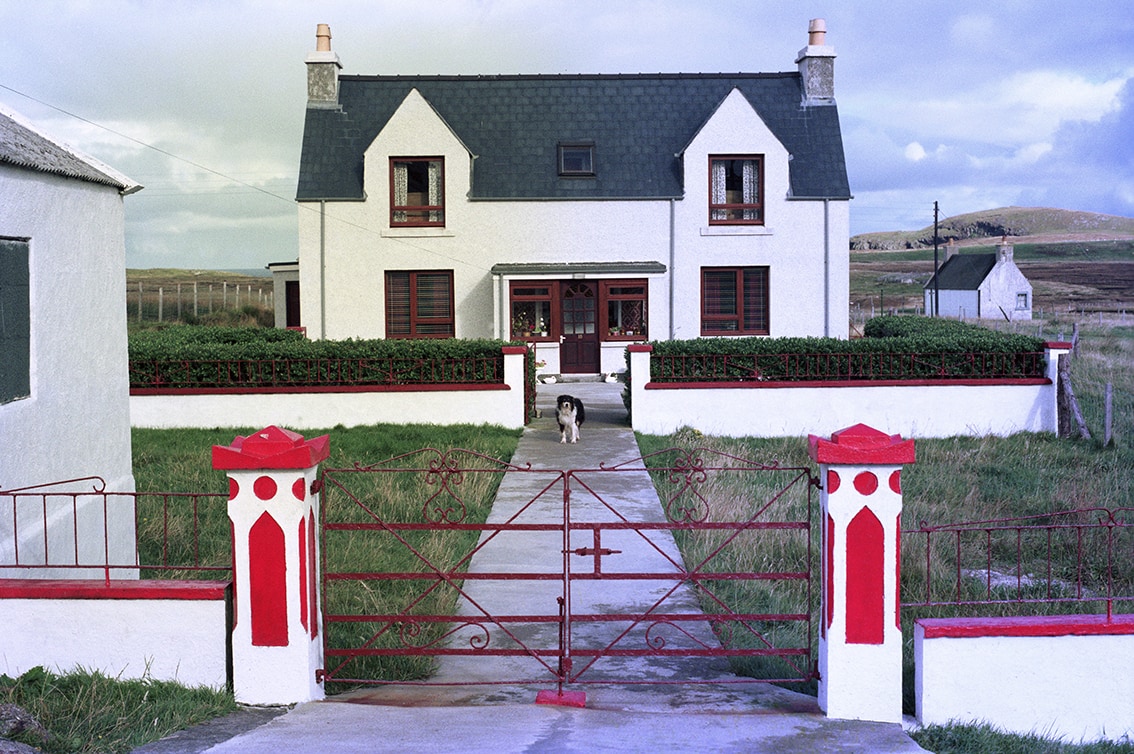 With Thanks
I asked John Norgrove if he could make a reproduction gatepost to stand as a centrepiece in the gallery exhibition of my photographs. He responded by constructing the magnificent replica that you see here, faithful to the original in every detail but weight; it was light enough for us to carry to a beach in Uig.
Alice Starmore took these photographs of John and me and the gatepost on that sunny afternoon so long ago.
The negatives of my gatepost photographs lay in a drawer for 35 years before we decided to dig them out. They had suffered some deterioration but fortunately Matt Kaye at Karmaan Scanning in Swindon had the expertise and experience to produce high resolution scans from the old 35mm film.
Jade Starmore – designer and photographer at Windfall Press – did a minimal cleaning and optimisation of the scans, keeping the atmosphere of the 35mm shots as true to their actual condition as possible.